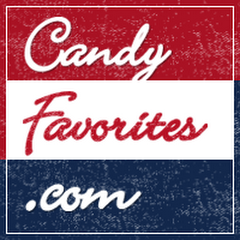 We envisioned a place where kosher consumers could easily find their favorite candies and have them shipped directly
McKeesport, PA (PRWEB) September 13, 2014
Candy Favorites wholesale candy is proud to announce that their website has a new section devoted exclusively to Kosher Candy.
Kosher Candy is a perfect way to sweeten a special event such as a Bar / Bat Mitzvah, wedding, or any other holiday. And with Candy Favorites website's new section, the shopping experience just became so much easier.
"Our new kosher candy section continues our long tradition of offering customers more choices in a focused manner," says Jon H. Prince, President of CandyFavorites.com.
"After extensive research, we have been able to add the appropriate kosher symbol, known as hechshers, for close to 700 products. Candies have been broken down into subcategories allowing customers to browse by Dairy and Pareve and we plan on expanding our selection to include a wide variety of bulk candy."
Spearheaded by Jonah Half, Director of Marketing, the project took several months to complete and the new Kosher Candy selection is one of the most robust that is currently available online.
"We envisioned a place where kosher consumers could easily find their favorite candies and have them shipped directly," says Mr. Half.
The fact that Candy Favorites would add such an extensive new section of Kosher candy probably doesn't come as a surprise to the many satisfied customers who have shopped with the wholesale candy company over the years. For more than 87 years, Candy Favorites has strived to provide their customers with the best quality and tastiest candies at affordable prices, combined with outstanding customer service.
In addition to featuring a wide selection of candy, the company's website also includes interesting blog and educational article sections focusing on the history of the products Candy Favorites offers. In all, the site features an amazing 2,800-plus varieties of candy, including retro brands, bulk candy and much more.
Anybody who would like to learn more about Candy Favorites is welcome to visit the user-friendly website; there, they can browse through the vast selection of candy, including the new Kosher candy selections.
About Candy Favorites:
CandyFavorites.com is one of the oldest independently owned online candy stores. It is backed by McKeesport Candy Co., established in 1927, which is one of the oldest wholesale candy companies in the United States. Their specialties include bulk candy, hard to find retro candy as well as Brach's candy. For more information, please visit http://www.candyfavorites.com/