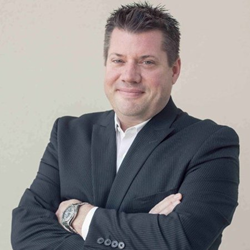 A recent study found that 75% of shoppers have redeemed at least one mobile coupon last year. And, 80% said their perception of a retailer improves if they offer mobile coupons.
Frisco, Texas (PRWEB) July 30, 2014
Koupon Media, the industry leader in cloud-based mobile offer platforms, is boosting the number of mobile coupons offered to consumers announcing today that its platform has now issued and redeemed over 250 million coupons through its retail and brand customers across the US, making it the first to bring that kind of scale to the space.
"Today's technology gives retailers many options to consider when deploying digital campaigns," said TJ Person, CEO of Koupon Media. "Apple iBeacons are a great example of a technology that allows for the deployment of personal and contextual offers, providing shoppers with immediate savings, but even more valuable, giving them a sense of enjoyment that leads to repeat business, as they receive instant savings through mobile. Our customers are using our platform to discover all kinds of ways to deploy sophisticated digital campaigns in just a matter of days."
Koupon Media's cloud-based platform enables retailers to seamlessly integrate and deliver mobile coupons through existing POS systems, giving shoppers immediate savings at the register via mobile. Using Koupon Media, retailers can strengthen mobile engagement strategies and provide real-time, contextual offers based on location, behavior, personal interest, and brand loyalty via consumers' mobile devices. Retailers can then easily start to build a big data set—through Koupon Media's enterprise platform—to help inform future campaigns and offers.
"A recent study found that 75% of shoppers have redeemed at least one mobile coupon last year. And, 80% said their perception of a retailer improves if they offer mobile coupons," added Person. "Clearly, retailers have something to gain from using our innovative mobile technology to help their customers save money and show their loyalty."
Koupon Media works with numerous national retailers and major brands. These organizations are harnessing Koupon Media's platform to deliver contextual mobile offers through mobile, social and other online channels, giving shoppers a choice when looking to save money at the register. Retail organizations want the often complex back-end POS to seamlessly integrate through their omnichannel coupon strategy; and they also want to provide consumers with an array of redemption options.
As the mobile industry continues to grow and change, 79% of smartphone users are expected to download a mobile offers. This high percentage explains why the number one reason people download retailer apps is to get offers. Through the end of 2014, there is an estimated 53.2 million U.S. shoppers expected to redeem mobile offers. The proof is in redemption: mobile coupons are redeemed 10 times more than traditional coupons.
About Koupon Media
Koupon Media is a cloud-based mobile engagement technology provider, helping some of the world's largest brands and retailers acquire, engage and deepen relationships with customers. Koupon Manager, a digital campaign management platform, enables marketers to send contextual digital offers across multiple channels, based on their shopping behavior, to drive revenue growth and loyalty. Retailers can implement mobile text, mobile app, Facebook, Twitter, or online website offers for post-click engagement, advanced segmentation, gamification, targeting, and personalization. Visit http://www.KouponMedia.com, Facebook.com/KouponMedia, or Twitter.com/Koupon.