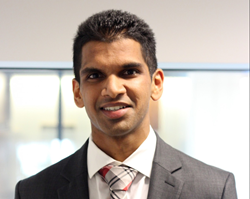 Partnering with Kranse Institute to develop SAT Prep Expert online grants students more flexibility at an affordable price.
Las Vegas, Nevada (PRWEB) April 21, 2016
Millions of high school students take standardized tests every year, hoping to score well enough to gain admission to the country's most competitive universities. With help from Kranse Institute's online SAT prep course, students can be well-prepared to face the new SAT, which was updated March 2016. While there are many options for standardized SAT test prep, only one comes out on top. The Kranse Institute SAT Prep Expert course, created by Shark Tank winner and perfect score student Shaan Patel, offers students the best value and the highest score increase in the industry.
Shaan Patel, a perfect score student, created the Kranse Institute SAT prep course while studying for the SAT. After taking the SAT the first time and receiving an average score, Shaan created over 100 study strategies to ensure success his second time around, resulting in a perfect 2400 score, admission to his top choice universities, and more than $250,000 in scholarships. Shaan appeared on the Primetime Emmy Award-winning program Shark Tank, impressing Shark Mark Cuban so much he invested in the company.
Kranse Institute's online SAT prep course gives students Shaan's proprietary method of studying, with 24-hour access to the course via any internet-connected device, access for 365 days, and 30 hours of 147 lectures with more than 100 strategies to help high school students master SAT test taking strategies. And with the highest test score increase on the market, an impressive 368 points (on a 2400-point scale), students won't be disappointed.
Kranse Institute's SAT test prep is an easily-digestible and proven format that works, with thousands of high-scoring students as proof. Students who have taken the Kranse Institute prep course have been admitted to top schools such as Harvard, Brown, MIT, Stanford, and many more. And Kranse Institute is so confident in the ability of their system to deliver a flexible, helpful user experience and high score improvements, that they offer the simplest money-back guarantee possible: if a student's score doesn't improve, Kranse Institute will refund 100% of the purchase price.
Kranse Institute is the preeminent SAT test prep company on the market. Designed by a perfect SAT score student and with the highest score increase in the industry, Kranse Institute offers students the most effective online SAT preparation available.