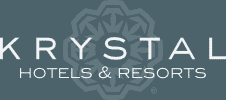 Cancun, Mexico (PRWEB) April 21, 2014
Krystal International Vacation Club reviews a handful of the best attractions that Cancun has to offer for families taking their 2014 vacations to this tropical paradise. While Cancun is well known for its exciting beach festivities, the region is also a great place for families to unwind together and spend some quality time enjoying each other's company. These activities are just a few of the exciting options that families can look forward to when they choose to visit Cancun this spring.
Krystal International Vacation Club reviews one of the most exciting dining experiences a family can find in Cancun: the Captain Hook Carco Pirate Ship dinner show. This award-winning attraction is frequently referred to as the most entertaining attraction in Cancun. Dinner includes a prime cut steak or lobster tail, a salad bar, steamed vegetables, rice, baked potatoes, grilled chicken, and desert. While diners enjoy their meal, Captain Hook entertains them with grand tales of adventure on the high seas.
Krystal International Vacation Club reviews another great Cancun attraction for families: Dolphin Discovery. At Dolphin Discovery, families will get to swim with the dolphins and spend the day learning all about these magnificent sea creatures. In the ten-thousand square meter ocean area, guests will be able to reserve their own unique activities packages that include things like open bars at the attraction's lounge, special training time with the dolphins, and plenty more. Travelers of all ages will enjoy this unforgettable experience.
Krystal International Vacation Club reviews the Cancun Interactive Aquarium, another great attraction perfect for families. The nearly 28,000 gallon aquarium features a variety of aquatic life for visitors to observe. Guests can expect to find seahorses, sea lions, sharks, piranhas, eels, jellyfish, and plenty more. The Interactive Aquarium even offers a shark encounter experience that allows brave visitors the chance to dive into the shark tank, where they can feed the sharks up close. If guests are not brave enough to face the sharks, interactive opportunities with dolphins and sea lions are available as well. Do not forget to catch the daily dolphin show, as children are sure to love it.
With these helpful tips, Krystal International Vacation Club wishes to welcome vacationers of all ages to the beautiful tropical paradise that is Cancun. For more information, visit http://www.krystalcancun.com/.
Krystal Resorts Contact Information:
Toll Free: 1-888-774-0040
Locally: (305) 774-0040
info(at)krystalcancun(dot)com
******
Press release distributed by Reputation Maxx, a leader in online reputation management and part of a family of companies that includes Prensa Ahora and Enterate Ahora.