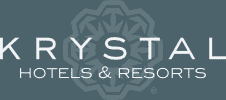 Cancun, Mexico (PRWEB) May 27, 2014
Cancun is one of the top summer vacation destinations for a reason. Year after year millions visit the region and enjoy the destination's variety of entertainment options mixed in with a relaxing tropical paradise. Krystal International Vacation Club reviews the region, highlighting some of the exciting features that they know families will enjoy when they visit for their summer vacation.
Krystal International Vacation Club reviews that children love to play along the beaches when they are on vacation. Exploring the oceans and the creatures that swim within the waves is a highlight for many children on a tropical vacation. Swimming with dolphins, is certainly something that most kids will want to do, given the chance to. At Dolphin Discovery, kids can have that chance alongside their parents, too. From dolphins to sharks and stingrays, families can discover some of the coolest sea creatures the region has to offer. After an exciting swim, guests to Dolphin Discovery can unwind at the attraction's lounge and grab a drink and something to eat.
Krystal International Vacation Club reviews continue with the Interactive Aquarium in Cancun. At the aquarium guests can get up close views of some of the most impressive marine life in the world. Seahorses, sea turtles, sharks, and dolphins are just some of the creatures families will discover. The Interactive Aquarium also offers a dolphin exhibit that allows guests to swim with the dolphins and learn to do tricks with them, while allowing others who do not wish to participate, a great vantage point to view the fun from.
The Krystal International Vacation Club reviews also highlight Xcaret, an ecological park located near the tourism district of Cancun, but far enough away to be a true wilderness adventure. Guests to the ecological park can enjoy observing animals like jaguars, turtles, crocodiles, flamingos, and macaws in their natural environments. A butterfly pavilion allows insect-loving guests to view hundreds of butterflies in an enclosed environment. Swimming with dolphins is also a feature at the Xcaret ecological park, and guests can opt to have their encounters filmed and recorded onto a commemorative DVD.
Krystal International Vacation Club is eager for guests to come with their families and experience Cancun for the first time, or return for another great vacation in one of the world's best tropical paradises. For more information, visit http://www.kivc.com/.
******
Krystal Resorts Contact Information:
Toll Free: 1-888-774-0040
Locally: (305) 774-0040
info(at)krystalcancun(dot)com