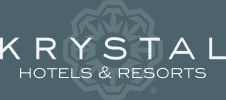 Puerto Vallarta, Mexico (PRWEB) July 17, 2014
Krystal International Vacation Club knows that Puerto Vallarta, Mexico is a premier destination for travel this summer and truly has something for everyone who visits. Puerto Vallarta is home to numerous pristine beaches with silky sand and crystal clear waters that are ideal for a variety of water sports, a gorgeous boardwalk, and a variety of unique historic sites. As people visit the area this summer, they simply must check out the stunning Puerto Vallarta Botanical Gardens.
The Puerto Vallarta Botanical Gardens spans over twenty acres and prides itself on providing a large diversity of plant species that are found all throughout Mexico. These species have been harvested in a safe environment that can be viewed by the public by walking along specially designated paths. The Gardens focus on harvesting endangered species that are found throughout the tropical western Mexico region. Krystal International Vacation Club claims that the objective of preserving these unique plants is to conduct research, propagation, and conservation and education programs to further promote a more sustainable, biodiverse future for the planet.
The stunning attraction is also home to a vast range of orchid species. Starting in 2009, this attraction began construction on a project called the National Collection of Mexican Orchids. The goal is to create the most complete collection of orchids that can be found throughout Mexico. On the property, Krystal International Vacation Club says that guests will also be able to discover over six thousand Blue Agaves that have been situated on the "Blue Agave Hill," as well as a multitude of native tropical hardwood trees.
Krystal International Vacation Club states that that are a plethora of amenities that this attraction has to offer. Guests are able to admire a wide range of orchids and plants, trek on miles of hiking trails, swim in the Crystal Pools, and do so much more. There is also a unique dining experience available at the Hacienda de Oro Restaurant. This eatery has a diverse menu that includes everything from wood-oven baked pizza to delicious Mexican specials. Because of its beautiful views and outstanding amenities, no trip to Puerto Vallarta is complete without traveling to the Puerto Vallarta Botanical Gardens. To learn more about travel to and outstanding amenities in Puerto Vallarta visit http://www.krystalcancun.com/. To view this press release in Spanish, visit Enterate Ahora.
******
Krystal Resorts Contact Information:
Toll Free: 1-888-774-0040
Locally: (305) 774-0040
info(at)krystalcancun(dot)com