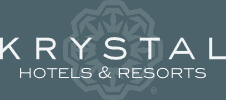 Riviera Maya, Mexico (PRWEB) July 22, 2014
Krystal International Vacation Club, a leader in vacation ownership, recommends a summer tour of some of the most stunning golf courses that can be found throughout the Mexico region. Golfing is a great way to experience the beauty of nature throughout a variety of different cities. Even for those who are new to the game, these courses are the perfect way to relax and enjoy some outstanding views of the ocean and of the cities. Because there are so many different golf courses in the area, Krystal International Vacation Club highlights three of the best courses in both Riviera Maya and Ixtapa.
1. The Marina Ixtapa Golf Club located in Ixtapa, Mexico opened up in January of 1994 and was designed by Robert Van Hagge. This golf club can be described as being fairly challenging, although there are four different sets of tees that are able to accommodate anybody's skill level. On the course, golfers will find narrow fairways that are surrounded by grass dunes, daunting traps, and water that sits on fourteen of the eighteen holes. The course is opened at 7 am each morning and closes as the sun sets in the evenings.
2. El Camaleon Mayakoba Golf Course is located in Riviera Maya, Mexico and was deemed with the title of the best golf course outside of the US in 2011. Designed by golf legend Greg Norman, this course is the only one to host a PGA Tour event outside of the US or Canada. This eighteen-hole course spans over 7,000 yards and has five different sets of tees, which is ideal for any golfer. While playing this course, Krystal International Vacation Club claims that golfers will find a diverse range of landscapes that include a tropical jungle, dense mangroves, and gorgeous views of the ocean.
3. Iberostar Playa Paraiso Golf Club is home of the Canadian Tour and hosts qualifiers for the PGA Tour. Located in Riviera Maya, this outstanding course was named one of the Top 16 Caribbean and Mexico Courses in 2012 by Golfweek Magazine. While this course is indeed beautiful, it may be difficult for beginners as it hosts deep bunkers, narrow fairways, and intimidating greens. Nonetheless, outstanding views can be found around each corner of the course and it is highly recommended for experienced golfers.
Krystal International Vacation Club prides itself on being a leader in the vacation fulfillment industry with the best staff members and locations around. It provides its customers with world-class service and unbeatable accommodations and amenities. When going on vacation at one of these outstanding oceanfront resorts, guests will be able experience an unmatched blend of adventure and relaxation that will make for the perfect getaway. For more information visit http://www.krystalcancun.com/.