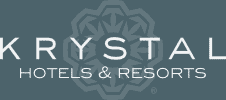 Cancun, Mexico (PRWEB) March 21, 2014
Rich in history and beauty, Cancun is a favorite of tourists. Located on the Caribbean Sea, Cancun is a beach and water lover's dream with white sandy beaches, gorgeous blue water and excellent diving and snorkeling.
Krystal International Vacation Club knows that visitors will find the cultural side of Cancun fascinating, particularly the Mayan ruins which are scattered throughout the city. Local galleries and restaurants are definitely worth visiting as well.
There are many activities to do in Cancun such as rock climbing, golfing, fishing and even extreme sports like cliff diving. Here's a look at Krystal International Vacation Club reviews of other top destinations in Mexico:
IXTAPA
Once a coconut plantation, Ixtapa now features some of the best attractions and accommodations Mexico has to offer. High-rise hotels, high end shopping, resorts, galleries and, of course, fine dining are all things Ixtapa has to offer.
Visitors enjoy riding the many trails on ATVs and horses, exploring some of the mountainous beauty that surrounds the city. Chartering a sailboat to Isla Ixtapa is one of the more popular activities for tourists, as well as taking a fishing trip with one of the many guides. Krystal International Vacation Club suggests taking an evening stroll on the beach and watching the sunset over the Pacific Ocean.
ACAPULCO
One of Mexico's oldest and most popular beach resorts became a getaway destination for Hollywood stars. This resort town has since taken on a life of it's own and remains busy year round with tourists. Boasting exciting nightlife, Acapulco certainly doesn't lack anything in the entertainment venue, but it does have so much more to offer.
Adventure seekers will find the cliff diving inviting. There are several locations and the spectacle has become a national event. For those a little less adventurous, lounging on the beach has always been a popular attraction. The culture and history of Acapulco should also be explored, as there is much to see and do.
Krystal International Vacation Club is confident that vacationers will not be bored while visiting these popular destinations and encourages visitors to research specific attractions to suit their vacation plans. For more information about Krystal International Vacation Club's offerings and locations, visit http://www.krystal-hotels.com/.
Krystal International Vacation Club Contact Information:
Toll Free: 1-888-774-0040
Locally: (305) 774-0040
info(at)krystalcancun(dot)com
*******
Press release distributed by Reputation Maxx, a leader in online reputation management and part of a family of companies that includes Prensa Ahora and Enterate Ahora.