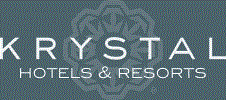 Los Angeles, California (PRWEB) August 29, 2013
At Krystal Resort Cancun there are many new amenities that allow visitors to recharge their mind and body such as the luxurious spa, or a beachfront massage taking in the tranquil breeze and ocean waves, or simply savoring the creative regional cuisine at our three amazing restaurants. Krystal Resorts offer a dream-like escape that is unrivaled.
Krystal Resort Cancun shares that the economy looks to be bouncing back and statistics show that slowly more people are going on vacation than ever before. Vacations are essential, and people like it to be memorable and that makes Krystal Resort the perfect vacation destination. At Krystal Resort Cancun, you will find that individuals are looking for the best value for their money when it comes to making travel plans and that makes this location the easy choice for luxury and affordability. When using Krystal Resort Cancun there will always be the peace of mind it is the best value in the industry.
In the 1970s, the area where Cancun now sits on what was long sand pit with a small fishing village. The Mexican government, however, had a different plan and future in mind for those white-sand beaches surrounded by turquoise water, and now the island is dotted with hundreds of resorts and hotels that can handle over 2 million visitors a year.
Krystal Resorts Cancun has much to offer this vacation destination hot-spot. In the nearby area there are fabulous restaurants, entertainment, shopping, golf destinations for all to enjoy. At the forefront with ample opportunities, travel deals and affordable pricing Krystal Resorts is a leader with impeccable customer service. Travelers looking for a new way to vacation should look no further than the services at Krystal Resorts Cancun to get their dream vacation.
Day trips open the door to even more sightseeing possibilities. Laid-back Isla Mujeres is only a 20-minute ferry ride away, and the diving mecca of Cozumel, 40 miles south of Cancun, can be reached via a short flight or ferry ride. The nearby Yucatán mainland, with its magnificent Mayan temples at Chichén-Itzá and Tulum, is also an easy day trip.
Krystal Resort Cancun's outstanding staff has travelers in mind and is focused on making all dream vacations a reality. There is so much to do in Cancun that after visiting, many travelers are already looking forward to their next vacation there.
********
Krystal Resort Contact Information:
Toll Free: 1-888-774-0040
Locally: (305) 774-0040
info(at)krystalcancun(dot)com
http://www.krystalcancun.com