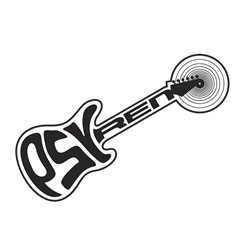 Digital effects for guitarists, bassists and keyboardists have strayed too far from their analog roots.
Madison, WI (PRWEB) August 15, 2014
KSK Electrics, LLC based in Madison, WI is a brand new startup offering Psyren, a VST host for live performance. While Psyren is indeed a powerful VST host, its virtue is that on-stage it looks and works like a pedal from the 1970's. Psyren is all about on-stage simplification. With Psyren's compatibility with VST plugins (small programs that provide sound processing) guitarists have at their feet access to thousands of studio-grade software guitar effects.
The Psyren box contains a powerful multi-core computer inside, with footswitches and knobs on the outside making Psyren look like a traditional guitar pedal. Psyren creates its own WiFi hotspot to which the user connects tablets, laptops or some smartphones. An effectively infinite number of Psyren pedal boards (collections of interconnected pedals) can be assembled using the Wifi connected device. After board assembly, the Wifi connected device can be switched off as all audio processing takes place inside the Psyren.
Setting up pedal boards is done using a real-time interactive web page running on Psyren. Individual VST plugins are represented by standard pedals which are interactively connected using cables. Simplification is key even when assembling pedal boards. VST plugins offer many controls so Psyren lets performers choose which ones they want to see. Guitarists also choose which controls to "map" to the physical Psyren box affording control over these during performance.
Psyren leverages Web 2.0 software technologies and inexpensive microcontrollers like Arduino made available by the Maker movement. These technologies complement Psyren's powerful audio processing to produce an intuitive, natural user experience with great sonic results.
The company has been working on Psyren for almost a year. The company has launched a Kickstarter campaign, and has been selected as a "staff pick," to generate funding to enter manufacturing.
KSK is comprised of a unique team of audio veterans, computer hardware experts, and software developers. KSK is co-founded by Perry Kivolowitz, an academy award winner for Scientific and Technical Achievement and Karu Sankaralingam, Professor of Computer Science at UW-Madison. Matt Logan, an audio engineer veteran with years of experience at Sony is the company's Chief Architect. KSK's software and hardware development teams consist of four super-talented and entrepreneurial UW-Madison Computer Sciences department students: Mittch Lutzke, Peter Procek, Alejandro Puente, and Yusef Sohail. The company is advised by guitarists Ted "Thump" Jenkins, Bruce Wasserstrom and music industry executive Roy Elkins.
More information about Psyren and KSK Electrics, LLC can be found at http://www.psyren.com. The company's Kickstarter campaign can be found at http://tinyurl.com/mhml3g5. Follow the company on Facebook and Twitter.