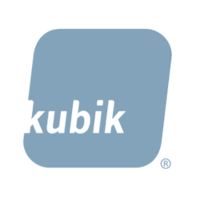 We've developed global headquarters around the world, and we pride ourselves in investing in our facilities and capabilities to service the growing needs of our multi-national clientele. Multiple bases allow us to provide our clients with the best value outcomes regardless of their physical location
BALTIMORE (PRWEB) September 03, 2019
kubik, an experiential exhibit marketing agency, today announced an expansion of capabilities and services with a facility relocation, to open fall of 2019. The move reinforces their position in the market and reflects a commitment to future growth with their clients, supporting their business goals across international markets.
COO Elliot Kohn commented, "With 65% of our global clientele based in the US, the move is a natural step forward for kubik. We've developed global headquarters around the world, and we pride ourselves in investing in our facilities and capabilities to service the growing needs of our multi-national clientele. Multiple bases allow us to provide our clients with the best value outcomes regardless of their physical location."
As a base for client service operations, the US headquarters will be a showcase environment offering increased meeting spaces and an integrated warehouse/office space to better and more efficiently service client programs under one roof. The change will expand kubik's service capabilities with increased warehousing space and refurb capabilities in the local marketplace, in addition to kubik's existing Las Vegas facility.
Along with a new facility, the office boasts a new Managing Director, Michael Greene, who will be leading the client team. Greene brings his expertise in cross-functional/matrix team leadership with a business development background specialized in the apparel and luxury sectors.
kubik remains in the Baltimore area conveniently located to major logistic networks. The new address is located at 1879 Lamonte Avenue, Suite 100, Odenton, MD 21113, US. All other contact information, including phone numbers, remain the same.
About kubik
kubik shapes brand stories into extraordinary experiences while exceeding customer expectations through innovation, ingenuity, enthusiasm, loyalty, and the drive to succeed. With world-wide capabilities, kubik has been producing trade show programs, corporate and retail environments, and experiential events for Fortune 500 companies and global brands the past 35 years.
kubik maltbie is a preeminent leader of museum environments and specialty interiors based in New Jersey. Both kubik and kubik maltbie serve international clients with integrated global teams and facilities.
For more information visit http://www.thinkubik.com or http://www.kubikmaltbie.com.