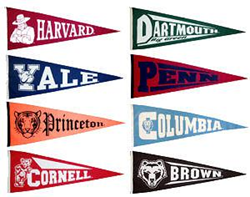 Kweller Prep
Forest Hills, New York (PRWEB) May 27, 2014
2014 Ivy League College Tours
Kweller Prep Tutoring and Educational Services will host a series of East Coast, college tours for students in grades 7-12.
Contact number: 1(800) 631-1757
2014 College Tour Schedule:
Friday July 11 - Harvard University and MIT (Massachusetts)
Friday July 18 - Yale University (Connecticut)
Friday July 25 - Princeton University (New Jersey)
Friday August 1 - Brown University (Providence, Rhode Island)
Friday August 8 - Columbia University (New York) and Barnard
Friday August 15- UPenn (Pennsylvania)
These are guided fun-filled one-day tours; Tuition is $100 per person for students and $50 per person for parents and/or adult chaperones. Students must pre-pay and space is limited. Please RSVP early to guarantee a seat.
The charter bus leaves from Kweller Prep's Parker Towers location (address: 104-40 Queens Blvd Suite 1C, Forest Hills, NY 11375 at 9:00 am) sharp. Please arrive no later than 8:45 am. Private parking is available in the lot downstairs (standard parking) for the day for $15.
About Kweller Prep: Designed for the busy student, Kweller Prep Tutoring, Test Prep, and Educational Services offers unsurpassed specialized high school, college, and graduate school test preparation and counseling services, both on-site and at-home. No short-cuts, no tricks. We teach strategies and build a core foundation to make you into a better test taker. This program is designed for ambitious students to help them reach their academic goals. Over the summer, Kweller Prep offers an intensive 8 weekly PSAT/ SAT test prep camp coupled with weekly college tours. Private one-one one, small group, and Skype online tutoring is also available. Please visit http://www.KwellerPrep.com for more information.