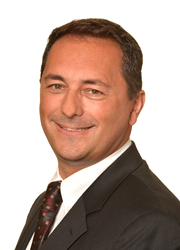 I am fortunate to be joining such a respected company that prides itself on integrity and top quality service.
Oakland, California (PRWEB) December 10, 2015
kW Engineering, a leading provider of engineering consulting in the energy efficiency and renewable markets, welcomes Dom Lempereur to the company as Director of East Coast Operations in New York City. To meet growing demand for energy efficiency services on the East Coast, Dom will lead the expansion of kW's New York City office which opened in January 2015.
"Dom brings 20 years of energy efficiency experience to kW and a proven track record growing and leading teams in the Commercial and Industrial sectors," said Jim Kelsey, kW Engineering Founder and President. "I believe hiring a talented Director on the East Coast provides a solid platform to build upon for local market expansion using proven approaches we've utilized in the West and Midwest markets."
For over a decade, Mr. Lempereur has demonstrated success developing new business opportunities and recruiting, training, and managing world-class energy engineering teams.
In addition to leading team growth, Mr. Lempereur has extensive hands-on energy engineering experience obtained from leading projects on the East Coast for the last 15 years. Having developed, performed and managed energy assessments for over 200 million square feet (almost 6,000 buildings), Mr. Lempereur will ensure the highest technical accuracy of all energy analysis and support kW Engineering's growing client base on the East Coast.
Additionally, Dom has initiated, developed and managed energy projects for NYSERDA and New Jersey's Pay for Performance Program. Mr. Lempereur also managed New Jersey's Clean Energy Local Government Energy Audit Program while with his previous firm. Sean Harleman, kW Engineering's Principal overseeing Utility Program Services, will work with Dom to bring kW's proven approaches to East Coast customers.
kW Engineering's expansion supports New York City's "One City Built to Last" commitment, which targets an 80 percent reduction of its greenhouse gases by 2050 through retrofits of public and private buildings. As an advisor to the "80 by 50" Technical Working Group, Mr. Lempereur has intimate knowledge of the City's approach and goals.
"I am excited to start a new challenge within kW Engineering and look forward to working with the team to further develop their already extensive energy engineering service suite," says Mr. Lempereur. "I am fortunate to be joining such a respected company that prides itself on integrity and top quality service."
With Mr. Lempereur's technical expertise and business experience, kW Engineering looks forward to further establishing its nation-wide reputation for delivering energy and economic savings to even more satisfied customers. Through the hiring of Dom as its newest Director, kW Engineering is excited to support continued growth on the East Coast for years to come.
kW Engineering has been saving clients energy at the meter and on the bill since 1998. As independent providers of energy engineering services, kW specializes in reducing energy use in commercial, industrial, and institutional facilities. kW provides energy analysis, implementation assistance, commissioning, remote energy management, and utility program technical services in both existing facilities and new construction. Headquartered in Oakland, CA, kW Engineering also maintains regional offices in Long Beach, Salt Lake City, Chicago and New York City. For additional information on kW Engineering please visit http://www.kW-engineering.com, contact us at 510.834.6420 or email us at info@kW-engineering.com.