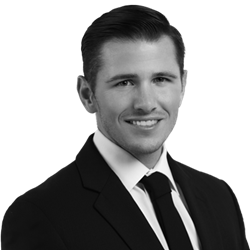 San Francisco (PRWEB) June 03, 2015
For people who are planning to sell their current home, Kyle Algeo knows this can be a stressful time. There are so many different aspects in the home selling process that those who are doing so for the first time might not be aware of the best strategies. Here are some useful tips Kyle Algeo shares will benefit any seller and be something they can utilize during this time for the best results.
· The Price is Right: When it comes to selling a home, Kyle Algeo knows that sometimes less can be more. Many sellers make the mistake of pricing their home too high and find themselves with little to no offers at the end of the process. But one move might help: Try taking a small percentage off the selling price after finding out the true value through an appraisal, and watch the offers come in. Not only will this result in getting the best price and more offers in the long run, but sometimes bidders will go up and over what the original goal sales price was.
· Storage Sells: Kyle Algeo knows potential buyers are looking for a home with a lot of room for all of their stuff. During open houses, people tend to take a peek inside drawers, closets and cabinets so a seller's goal is to make them look as presentable as possible. Nothing can hurt the sale of a home more than buyers being exposed to too much unwanted clutter, so make sure to clean up.
· Quick Fixes Are Good, Major Projects Might Not Be: Fixing up broken appliances, cleaning out old clutter and taking out some of the personal touches are actually some of Algeo's must trusted tips when it comes to selling a home. But there is a fine line when it comes to too much of a good thing. A major kitchen upgrade might not raise the value of the house enough to cover the cost of the upgrade itself. Instead try small things like touching up the paint, fixing broken door handles, etc.
Kyle Algeo has been working in the real estate industry for many years, and can be considered one of the top agents working in the San Francisco area. For more information about the services offered or to start the process now, visit Kyle Algeo online at http://kylealgeo.com/