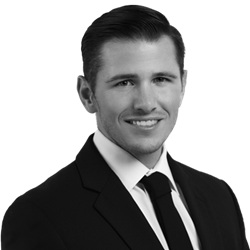 San Francisco (PRWEB) July 09, 2015
One of the most prominent members of the San Francisco real estate community, Kyle Algeo, strives to offer clients advice about things that will aid them during any real estate transaction. His advice is geared towards those in his area, but truthfully anyone can use this helpful information when it comes to selling their homes this summer. Here are a few recommended measures anyone can take in order to sell their home more quickly as well as perhaps getting a higher price than intended.
Having an open house is one great way those selling their home can get it sold much faster. Kyle Algeo uses them to attract multiple offers on a property quickly. But the secret is that sometimes it takes more than one. Having multiple showings is a key component of this process, because at times there are interested parties who might not be able to make it or simply didn't hear about it. Finding an agent who has good word of mouth referrals is one of the top things to recommend.
Kyle Algeo also knows that what turns buyers off is seeing a home with overly-trendy pieces or too much of a certain style that could make them dislike the property. Of course all of that will be gone when the house is sold.
One of the best ways to sell a home fast is called staging. This is when the home is made up to look like someone is living in it, but a much cleaner and scaled down version. Kyle Algeo knows this technique is common, and professional stagers in the area will often borrow or rent different furniture as well as other items to decorate the home in a stylish but clean and simple way that will attract as many buyers as possible.
Kyle Algeo knows that trying to sell a home is a stressful time. More often than not, those who are involved in the process are still trying to juggle all the elements of their personal and business lives while dealing with the sale. That's why it is essential for clients to find someone who is willing to go above and beyond to assist them. For the San Francisco area, Kyle Algeo can be counted on for all matters of real estate. For more information, visit him online at http://kylealgeo.com/