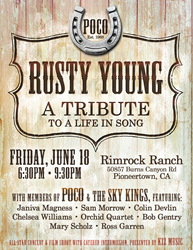 "This is a real passion project of ours," says Pasich. "Our mantra is 'Let's make career-defining music together.'"
LOS ANGELES (PRWEB) June 17, 2021
Kirk Pasich, the visionary co-founder of Blue Élan Records, is pleased to announce the launch of KZZ Music, a multi-dimensional, artist-friendly music production company that he has formed with producers Zackary Darling and Zachary Ross. Dedicated to addressing the ever-changing needs of recording artists, KZZ Music will assist musicians in wide range of areas of their careers, covering everything from development to record and video production to finding management and signing label deals.
"This is a real passion project of ours," says Pasich. "Our mantra is 'Let's make career-defining music together.' The core of our mission is to produce great records, but we recognize that there's so much work required to get great music into the hands of the public. To that end, we've secured a distribution partnership with The Orchard (Sony) and have designed KZZ to have a multifaceted approach that we will customize based on each artist's career goals. For an emerging talent, that might mean elevating their music in-house and providing mentorship to help them navigate the industry. For an established artist, we might connect them with an outside producer to make the best music possible. And in both cases, we can serve as distributor, provide strategic career guidance, and connect the artist to the right partners for them."
Zackary Darling brings to KZZ Music a wealth of music-making experience and serves as a mentor to developing artists. A musician himself, he's a member of the LA-based indie rock band Figs Vision. As a producer, engineer, and mixer, he's worked with the Temptations, John 5, Lita Ford, and Eric Gales, among others. His work on Tierney Sutton's "The Sting Variations" and Janiva Magness' "Love Wins Again" garnered Grammy nominations. "I'm very excited to be a part of KZZ," Darling says. "I look at the company as a talent incubator. Artist development is something of a forgotten craft in the modern music landscape, but it's absolutely central to our mission – we're going to nurture and elevate talent."
Zachary Ross is a musician, producer and songwriter, known for his session work, film scoring, and blues-based solo albums. He brings all these talents to KZZ Music, in addition to serving as resident film producer. "We believe that our experience and our collaborative approach will provide a fantastic opportunity for the artists we'll work with," says Ross. "There's such a gap between the major-label and independent worlds. Our goal is to fit inside that space and create a springboard for artists to get to the next level in their careers."
Another key figure of KZZ Music is Project Manager, Social Media Coordinator, and Campaign Manager Nicole Kornet. She served as project manager for Blue Élan artists The Rembrandts, Mustangs of the West, and Roan Yellowthorn. "I worked with Nicole at Blue Élan and it's a privilege to have her join us at KZZ," Pasich says. "In fact, the four of us worked together on several projects. Given how well we worked together, joining forces at KZZ made all the sense in the world."
Indeed, KZZ Music was founded as a natural extension of Pasich, Darling and Ross's collaborations on various remote music productions during quarantine. "We realized that it was still possible to make great music during a very trying time," says Pasich. While discussing a possible video project, Ross blossomed the plan into a much grander concept: staging a full-fledged outdoor concert series that would be produced in brilliant and beautiful new ways. Thus, the series Oasis in the Desert was born.
For the premiere episode, the KZZ team produced a dramatic "pop-up" concert staged against the breathtaking backdrop of Joshua Tree, at Rimrock Ranch in Pioneertown, California. They invited Blue Élan Records star Chelsea Williams (recognized by Rolling Stone as "one of 10 country artists you need to know") to perform a selection of some of her best-loved songs. Label mate Bob Gentry was special guest artist, with rising singer-songwriter Mary Scholz acting as "artist in audience," interviewing both musicians and taking viewers inside their creative process.
"During the pandemic, so many artists did livestream performances from their homes, but we noticed that people were really thirsting for the experience of a real concert," says Ross. "Our first episode of Oasis in the Desert couldn't have turned out better. Chelsea is an incredible singer-songwriter and having her perform in that setting was magical."
Adds Pasich, "We and the artists loved the experience—and the episodes we developed. Even as the pandemic ebbs, we think we captured something special—and we plan to do more of these. In fact, future episodes are in the planning stages, with Big Bear as a possible additional site."
Oasis in the Desert - Ep. 1 & 2 Teaser: https://vimeo.com/544119079
Meanwhile, KZZ Music already is branching out on its concert production. On June 18, KZZ Music will record and film a special tribute concert to Rusty Young, co-founder and one of the front men for legendary country-rock band Poco. Young passed away in April. The concert, "Poco's Rusty Young: A Tribute to a Life in Song," will feature members of Poco, with special guests, and some of Poco's most popular hits, including "Crazy Love, "Call It Love," and "Rose of Cimarron."
"I talked to Mary Young, Rusty's widow, as well as some of the guys who have been members of Poco over the last decades," says Pasich. "Everybody thought it was a great idea to celebrate Rusty's work in this way. For the quintessential southern California country-rock band, what could be better than returning to Joshua Tree for this event? I can't imagine a more fitting memorial for Rusty."
For more information, please visit: http://www.kzzmusic.com
Media Contacts:
Michael Jensen, Ryan Romenesko, and Erin Cook
Jensen Communications
ryan@jensencom.com / erin@jensencom.com