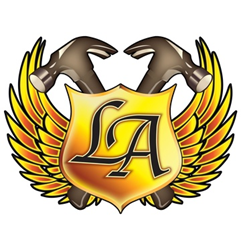 The Leading Morris County NJ Roofing and Construction Company, LA Design and Construction, Announces Their New Website & Service Offerings
Pequannock Township, NJ (PRWEB) September 01, 2015
LA Design and Construction is pleased to announce their new website to the Morris County and surrounding area homeowners and businesses. The new website features a section dedicated to the company's designs and recently completed projects so new clients are able to review our work beforehand and generate new ideas. As one of New Jersey's leading roofing and full-service construction companies, LA Design and Construction has been helping neighbors improve their homes and businesses for over 30 years. See their story and portfolio at http://www.ladesignandconstruction.com/.
"We are very proud of the new website. Potential customers can see the quality of our work even before they call us. We have included information about our philosophy and work process, so that our customers understand who we are and how we've become a leading construction company in NJ. Everyone is invited to check out the website and contact us today for an affordable, no obligation estimate on their upcoming project." – Larry Steimel, Owner http://www.ladesignandconstruction.com/
LA Design & Construction offers a complete line of services including:

Commercial Construction
Home Repair & Handyman Services
"With affordable pricing and extensive experience in every sector of construction, it's safe to say that we are one of the top names in the industry. We can handle everything from exterior remodeling to interior remodeling, home additions, restoration services and even insurance remediation. Stop hiring multiple companies and contact us, not only will you save you money, we'll take of you through the process." – Larry Steimel, Owner
For over 30 years, family-owned LA Design & Construction has been helping home and commercial property owners in the New Jersey-New York area with stunning designs and expert construction. Licensed and insured, they offer a complete service with the skills and teams that can handle any project, large or small. Their work is guaranteed to be top quality and competitively priced.
# # #
If you would like more information about this topic, please contact Larry Steimel at 973-874-0463 or by e-mail at info(at)ladesignandconstruction(dot)com.