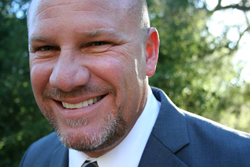 Work with La Jolla's top real estate agent, contact our team and get the service you deserve.
(PRWEB) March 12, 2015
Home loans specialist Kevin Leonard and his group of mortgage originators work with local real estate agents to provide mortgage related services. The team just set out to help their real estate agents in La Jolla with different Jumbo home loan products and current guidelines. Jumbo home loans are treated a bit differently that conforming loans because of the loan amount financed. The larger the loan generally means the larger the risk, but that does not mean that many lenders do not offer affordable Jumbo home loan products. Mr. Kevin Leonard and his team are contacting their Realtor partners and explaining the newest jumbo home loans that are now available for those looking to refinance or buy a home in La Jolla. To find out more about these types of loans or to find out what Jumbo mortgage rates in San Diego are currently contact the local office and speak with a home loans specialist.
According to the data collected through Jan 31, 2015 Zillow shows the median home value in La Jolla is $1,562,300. Houses in La Jolla values have gone up 8.3% in the past year the website predicts they will rise 2.7% in the next year. The average list price per square foot in La Jolla is $739, which is much higher than the average of $360 in San Diego. The average cost of homes currently listed in La Jolla is $1,790,000 while the median price of homes that sold is $1,235,550. The average rental price in La Jolla is $5,200, which is also much higher than the San Diego median of $2,030. La Jolla had the highest home prices in the nation in 2008, and 2009, according to a survey by Coldwell Banker. To speak with a real estate agent about listing a home, or to view homes for sale in La Jolla contact one of the team members and get connected with a Realtor who is an expert in the local market.
About:
Kevin Leonard began in the mortgage business in 1997 and since then he has become one of the leading mortgage experts in the country, and has earned national acclaim for his efforts. Mr. Leonard prides himself in offering constant communication with his clients so that they have a full understanding of the loan process from start to finish. He is personally responsible for thousands of fundings, and along with his team, he has over 5 billion in residential loans funded to his credit. Mr. Leonard has a full understating of the loan process from start to finish, and also consults with a long list of mortgage bankers in the secondary market. There are few, if any, that have the experience that Kevin Leonard has in the mortgage industry. He was one of the first to register with NMLS in 2008 when it was first instituted, and currently is licensed in the state of California as a loan originator. His team is comprised of the top real estate brokers in La Jolla because of the team's fast pre-approvals with the ability to fund purchase loans quickly. To speak with one of the San Diego home loans specialists, click on the highlighted link.
Contact:
Kevin Leonard
Phone: (858) 999-3737
NMLS #6279
http://www.kevinleonardmortgageexpert.com/contact/