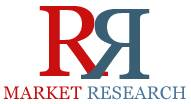 Global laboratory accessories market is expected to reach $504.7 million by 2020 from $327.0 million in 2014, at a CAGR of 7.5% from 2014 to 2020.
(PRWEB) March 17, 2015
The global laboratory accessories market is expected to reach $504.7 million by 2020 from $327 million in 2014, growing at a CAGR of 7.5% during the forecast period.
The application of advanced technology in testing laboratories has gained importance as it ensures timely progress and efficiency with minimal errors. This has led to the adoption of lab automation in high-throughput screening, combinatorial chemistry, automated clinical and analytical testing, diagnostics, and large-scale bio repositories. However, high capital expenditure required for laboratory automation, higher level of maintenance required as compared to manually operated machines, and lower flexibility in terms of products as compared to that of manual systems are some of the restraining factors that may hinder the growth of this market. Complete report is available at http://www.rnrmarketresearch.com/lab-accessories-market-by-type-label-printer-pipette-tips-pumpsmicroplatereagent-reservoirvalvetubingwash-station-end-user-oembiotechnology-pharmaceutical-companieshospitalprivate-lab-market-report.html .
However, Asia is the fastest-growing region of the laboratory accessories market. This market is expected to grow at a CAGR of 11.8% during the forecast period. The growth of this market can be attributed to the governments of China, South Korea, and Singapore that significantly focus on the biotechnology industry. For instance, the government of China has provided a funding of an estimated $300 billion to its biotechnology sector as a part of its 12th five-year plan (2011–2015), and the government of South Korea invested ~$1.43 billion for its Bio-Vision 2016 program. These regions are considered to be the revenue pockets for the evolving laboratory accessories market.
Lab Accessories Market is dominated by a few major players and contains several players. Some of the key players are Thermo Fisher Scientific Inc, Analytik Jena AG, Biotix, Inc, Vistalab Technologies Inc, Bio-Rad Laboratories Inc, Brooks Automation Inc, Becton Dickinson and Company, Corning Incorporated, Greiner Bio-One International GMBH, Hamilton Company, KNF Group International, Parker Hannifin Corporation, Iwaki Co. Ltd, Ismatec, Watson-Marlow Pumps Group, Welco Co. Ltd, Heidolph Instruments GMBH & Co. KG, Masterflex, Sapphire Engineering, Gilson Inc, HNP Mikrosysteme GMBH, Schwarzer GMBH & Co. KG, Charles Austen Pumps Ltd, Verderflex, Vertex Group, Matrix Technologies Corporation, Pall Corporation, Qiagen N.V, Scinomix, Tecan Group Ltd, Innovative Labor Systeme GMBH, Tricontinent Scientific Inc, SGE Analytical Science, Norgren Kloehn and Distek Inc. Order a copy of this report at http://www.rnrmarketresearch.com/contacts/purchase?rname=310469 .
The wash stations products segment dominated the laboratory automation accessories market, and was valued at $91.6 million 2014. Geographically, the laboratory accessories market is dominated by North America, which accounted for the largest share 42% of the market. This segment is expected to reach $196.8 million by 2020 from $137.3 million in 2014, growing at a CAGR of 6.2% from 2014 to 2020. The implementation of the Affordable Care Act in the U.S. is expected to have a positive impact on the laboratory accessories market in this region. Europe accounted for the second-largest share of the market. The new EU Framework "Horizon 2020" as a part of its EU budget proposal for 2014 to 2020 proposed by the European commission is considered to boost research and innovation in this region. A significant part (9.7%) of the proposed budget will be allocated to research in the fields of healthcare, demographic changes, and well-being of the population, which provides financial strength to testing laboratories and research centers for adopting laboratory automation.
The global laboratory accessories market is highly competitive with the presence of many big and small firms. These companies adopt various strategies (innovation, acquisitions, and geographic expansions) to increase their market shares and to establish a strong foothold in the global market.
The report will enrich both established firms as well as new entrants/smaller firms to gauge the pulse of the market, which in turn will help them to achieve a greater market share. Firms purchasing the report can use any one or a combination of the below-mentioned five strategies (market penetration, product development/innovation, market development, market diversification, and competitive assessment) for strengthening their market shares. Priced at $4650 for a single user PDF, a discount on this research report can be requested at http://www.rnrmarketresearch.com/contacts/discount?rname=310469 .
Related Market Reports:
"Magnetic Resonance Imaging (MRI) Systems Market by Architecture (Open MRI, Closed MRI), Field Strength (low-to-mid field, high field, very high field, ultra-high field) & Application (Brain, Spine, Cardiac, Breast, Abdominal) – Global Forecast to 2020" research report is now available with RnRMarketResearch.com. Companies like Aurora Imaging Technology Inc, Esaote S.P.A, Fonar Corporation, GE Healthcare, Hitachi Medical Corporation, IMRIS Inc, Neusoft Medical Systems Co., Ltd. (Neusoft Medical), Philips Healthcare, Siemens Healthcare and Toshiba Medical Systems Corporation (Part of Toshiba Corporation) are discussed in this research available at http://www.rnrmarketresearch.com/magnetic-resonance-imaging-mri-systems-market-by-architecture-open-mri-closed-mri-field-strength-low-to-mid-field-high-field-very-high-field-ultra-high-field-application-brain-spine-ca-market-report.html .
Explore more Diagnostics Market Research Reports at http://www.rnrmarketresearch.com/reports/life-sciences/diagnostics
About Us:
ReportsnReports.com is an online market research reports library of 450,000+ reports and in-depth studies of 5000+ micro markets. We provide reports by 100+ publishers, including MarketsandMarkets.