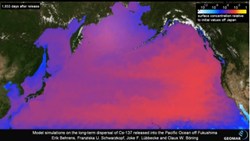 Radioactive Water leaks at Fukushima could contaminate entire Pacific Ocean.
(PRWEB) August 15, 2013
Bawell has been manufacturing and selling alkaline water ionizers for more than the past decade, driven by their mission to improve people's health and drinking water quality Bawell released the following statement: "Using major holidays to place the more popular Bawell alkaline water ionizer purification machines on sale has been their most effective means of supplying people with high quality water purification equipment at a more affordable price".
"Our goal is to provide everyone with a quality water ionizer, even if it is at a higher expense to the company. With today's unsafe water quality, no one should be drinking unfiltered tap water. Bawell has proudly provided water ionizer equipment to over a million people worldwide, which has caused the name 'Bawell' to become the most trusted internationally recognized brand in the alkaline water ionizer industry" the Bawell representative explains.
With the recent news reports, like the Live Science report 'Radioactive Water Leaks from Fukushima: What We Know' that was published on August 13, 2013, it was disclosed that "TEPCO estimated that between 20 trillion and 40 trillion becquerels (units of radioactivity representing decay per second) of radioactive tritium have leaked into the ocean since the disaster, according to the Japanese newspaper Asahi Shimbun. The Fukushima plant is still leaking about 300 tons of radioactive water into the ocean every day, according to Japanese government officials" (Live Science). In fact in a recent interview between RT news agency and Japanese officials it was disclosed that the amount of radioactive water leaking in aggregate over time is so large that it is possible it could increase radiation levels substantially in the Pacific Rim along which ocean current flow, so much so that "Water leaks at Fukushima could contaminate entire Pacific Ocean" (RT news agency).
The Bawell representative also cited the recently published MSN News report titled "Calls for seafood tests due to radiation leak in Japan" while explaining that informing the public was a mission that Bawell is passionate about. The MSN report stated, "Nuclear experts are calling on the U.S. government to test West Coast waters and Pacific seafood sold in the U.S. in the wake of Japan's alarming admission about an ongoing radiation leak" (MSN).
The Bawell representative continued by stating "The radiation leak at the Fukushima plant is far from over, and will continue for 40+ years by conservative estimates. Radiation cannot be cleaned up and some forms of radiation can take hundreds of thousands of years to decay. This disaster documents a turning point in History, a nuclear radiation leak at one plant can potentially effect the entire Pacific Ocean and a large percentage of the planet's life forms potentially forever, when measured in human lifespans. Greater global responsibility for our planet, the environment, its peoples, plants, animals, and marine life is needed if the human race is to continue to prosper on planet earth". For those who wish to follow the Fukushima Disaster in more detail they can visit: http://fukushimaupdate.com/.
The Bawell water ionizer company is always trying to improve company production and operating processes to make them greener and reduce the company's impact on the environment. With one of the Bawell water ionizer filtration systems you can help the environment be eliminating your need to purchase bottled drinking water. All the Bawell water ionizer models have a 60 Day 100% Money Back Guarantee, plus either a Forever Lifetime Warranty or a standard Lifetime Warranty. Visit the official Bawell company website to see the specials available for 2013's Labor Day water ionizer sales.