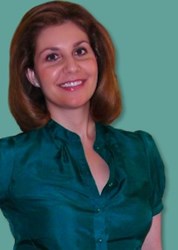 Cincinnati, Ohio (PRWEB) August 29, 2013
Now that the kids are headed back to school, summer is truly drawing to a close. In fact, the last remnant of the season is the upcoming Labor Day weekend. Since many parents' wallets are still smoking from all that back to school shopping, Freebie Finding Mom has worked hard to offer the best Labor Day deals and freebies. Her list of resources include ways to save money over the holiday weekend as well as suggestions on free stuff to do.
For all those families gearing up to travel over the three day weekend, Freebie Finding Mom has put together three travel tips that are a must read before hitting the road. These tips cover everyone, whether traveling by plane or car. Sneak peek - they include the best day to purchase airline tickets.
In addition, for those planning to host an end of the summer bash or Labor Day celebration, Freebie Finding Mom shares party tips sure to help any party planner on a tight budget. Recommendations cover everything including party decorations, food, games, and activities. Guests will have a grand time and not even realize what a savvy, money saving diva their hostess (or host) is!
This Labor Day weekend, give the old wallet a rest. Use Freebie Finding Mom's top tips and tricks to score the best Labor Day deals and freebies.
FreebieFindingMom.com is written by a money saving, savvy shopping mom that offers freebie finding tips, coupon tips, and bargain hunting tips to consumers. The advice Kelli provides comes from world experience and a financial background. She is passionate about helping consumers save big money and have fun along the way. She offers the best daily freebies, online bargains and more. Follow her on Facebook, Twitter, Google Plus, YouTube, or her new obsession, Pinterest.