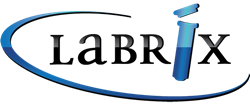 Working together as a team enables us to establish an even stronger platform for continued excellence in testing quality, testing efficiency as well as scientifically-based clinical outreach and physician education within the integrative medical arena
Clackamas, OR (PRWEB) August 01, 2014
Labrix Clinical Services and Aeron Lifecycles announced a definitive agreement under which Labrix Clinical Services and Aeron will merge their salivary hormone testing expertise and services. Beginning August 4th, 2014 all lab testing will be performed by Labrix at their facility in Clackamas, Oregon. The strategic partnership was unanimously approved by the Board of Directors of Aeron.
Labrix' Chief Executive Officer Erin Lommen ND stated, "The transaction offers us the opportunity to better serve providers by combining shared technology, clinical wisdom and operating efficiencies. It also brings together two great organizations with talented management teams. John Kells and Charlie Dolbaum, MD have been true visionaries and pioneers for the past twenty years in our Industry. They have done an outstanding job in positioning Aeron's core hormone testing business for success, by investing in highest quality methodologies and a deep commitment to their provider relationships, ensuring success on all levels. Labrix is well positioned for rapid scalability with efficient operating systems and an International as well as national reputation for high quality, fast turnaround times and repeatable, reliable results. Working together as a team enables us to establish an even stronger platform for continued excellence in testing quality, testing efficiency as well as scientifically-based clinical outreach and physician education within the integrative medical arena."
Aeron Lifecycles was a pioneer in the development of salivary hormone testing for clinical use. This testing opened up the opportunity to measure and tailor treatment to the individual. Founded in 1986, the company has served thousands of medical practitioners and their patients.
Labrix' core business is in the testing of adrenal and hormone levels in saliva. Founded with a passion and dedication to a raising the bar on the quality and standardization of this type of adrenal/hormone testing as well as deepening and extending the clinical outreach to integrative practitioners, Chief Medical Officer, Jay Mead, MD and CEO Erin Lommen ND, have led the company from start-up to a power player in the integrative medicine market.
President and Chief Operating Officer Kate Wells, MBA, stated "This is a tremendous opportunity for two important laboratories to combine resources for improved operational efficiency and joint marketing to serve an ever growing market, which is hungry for scientifically sound salivary hormone and neurotransmitter testing. Aeron has a long standing reputation for researching and innovating this type of testing. Labrix' focus on continuous improvement and provider-centered service is a natural partnership. We are honored to step into relationship with Aeron owners and customers. Our team is poised and ready."
Labrix Clinical Services is a leader in innovative laboratory testing: salivary hormones, urinary neurotransmitters, and vitamin D BloodDrop™. Certified in all 50 US states including New York, Labrix is committed to scientific quality and integrity. FDA-approved, guaranteed 5 day turnaround, secure on-line practitioner access, free staff physician consultations on reports, patient friendly kits for easy sample collection. Labrix was founded by clinicians for clinicians to fulfill each practitioner's need for precision, reliability and service. Fast, Reliable, Accurate.
For more information on Labrix testing services visit http://www.labrix.com.