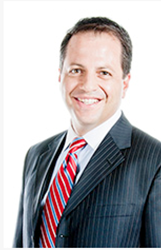 Coral Gables (PRWEB) January 31, 2016
As Baby Boomers near the finish line of their working years, their investment strategies must change to meet the needs of retirement. Financial Planner Michael Ladin announces the Ladin Financial Group Strategy for Financial Success™ process, an income planning and wealth preservation process like no other. The Ladin process helps individuals create the right strategy for planning one's retirement in the "red zone"—the 10-year period surrounding retirement during which financial decisions made will have the greatest impact on retirement outcomes.
For people nearing retirement, investment decisions are entirely different from those they have been making over the past 25-30 years. Baby boomers approaching their targeted retirement date in five years or less should start planning the transition by identifying how much income they will need to carry them comfortably through their golden years, what they can do to maximize their Social Security and create an income and wealth preservation plan. They will also need to adjust their asset allocation to focus on regular and consistent income, followed by riskier investments focused on growth.
According to Ladin, this is the time when developing a custom retirement income plan is most important—what Ladin calls the SWAN (sleep well at night) plan.
"At this point, individuals are more likely to liquidate investments to reduce risk and shift into investments that generate income," he says. "At this stage of the game, individuals should look to minimize investment risk and allocate a portion of their assets to guaranteed or very conservative investments, or insurance products like fixed annuities."
When considering, for most Baby Boomers, the conversation of transitioning their growth portfolio to an income-generating plan, the first thing is to understand what it will take to live their retirement years comfortably, whatever that means to them.
Even before retirement is looming, as they enter their peak earning years, most investors begin to gradually shift their financial focus from asset growth to risk management and income planning, to protect their portfolios from unexpected adversity or market volatility. This usually begins 10 years prior to retirement because the time will come in which most people will need to draw on their retirement to fund their lifestyle.
Many affluent individuals plan to leave a legacy for their children, their grandchildren and/or their communities. But the key is to focus on income sources—people who retire at 65 may live another 30 years or more, which means retirees need to make sure their money lasts as long as they do.
The ideal wealth and income preservation plan will have a strategy for financial success that answers these five scenarios:

What will happen if the market goes up?
What will happen to my retirement savings and lifestyle if the market goes through a big correction?
Will I run out of money if I live a really long time?
What is going to happen if my spouse dies prematurely?
What is going to happen if I need long-term care or home health care?
"We take a look at their pension, social security, real estate income or other guaranteed income, determine their shortfall, and we'll satisfy that shortfall sometimes using a fixed investment or fixed index annuity with a guaranteed income rider." Ladin says. "We invest the difference in the market based on their risk tolerance to hedge inflation and potentially earn higher returns.
"At this point, we have a truly diversified portfolio that provides regular and consistent income to support their lifestyle."
It is also important to remember that the greatest taxable income in one's retirement years comes from their investments. Through a series of creative strategies Ladin helps Baby Boomers and retirees avoid exhausting their retirement funds, minimize taxes, manage market investments and preserve the legacies they have established for their children and grandchildren.
For more information on retirement investment strategies, visit the Ladin Financial Group website, email Michael(at)ladinfinancialgroup(dot)com or info(at)ladintax(dot)com, or call (305) 444-4898.
About Michael Ladin and Ladin Tax and Financial Group:
Ladin Tax and Financial Group, a Registered Investment Advisory firm, focuses on assisting Florida business owners, Baby Boomers and retirees with sound retirement income strategies that work in a tax efficient way. Founder and CEO Michael Ladin is experienced in asset protection, wealth transfers, estate planning life insurance and premium financing, and holds a Series 65 License which allows him to be registered in Florida as an Investment Advisor Representative.
The host of Retirement Radio's "Strategies for Financial Success" on
NewsTalk 610 WIOD, Saturdays at 7 a.m., Sundays at 1 p.m. Ladin co-authored the best-selling book, "The Ultimate Success Guide," with Brian Tracy. He has been quoted in major publications, such as the Wall Street Journal and USA Today.
Since beginning his career in the financial services and insurance business more than 20 years ago, Ladin has built a reputation as a respected public speaker and consultant. Ladin is a financial professional experienced in the most pressing issues facing today's retirees and has been nationally recognized as a top-producing financial and insurance advisor, representing the top tier of all financial professionals in the country.
###