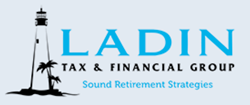 Unlike their parents and grandparents, today's Baby Boomers are heading into their golden years with a unique set of needs that have no standard solutions at hand.
Coral Gables, Fla. (PRWEB) November 30, 2015
Some of the growing number of Baby Boomers streaming into retirement are voicing frustration over the lack of practical retirement planning advice offered by mainstream financial brokerage houses. Michael Ladin of the boutique financial advisory firm Ladin Financial Group in Coral Gables, offers non-traditional retirement funding options that boutique independent advisory firms like his offer. This week, Ladin announced his firm's strategy for Boomers—adapting his services to offer creative, customized retirement preparedness options designed specifically to address the unique financial challenges facing today's pre-retirees.
Unlike their parents and grandparents, today's Baby Boomers are heading into their golden years with a unique set of needs that have no standard solutions at hand. Some feel that the fact that mainstream brokers are still selling today's pre-retirees cookie cutter products that do not fit their long-term needs adds insult to injury.
Like a growing number of seasoned, independent financial advisors, Ladin separates his firm from old-school corporate brokerage houses to free himself and his clients from the confines of cross selling and proprietary products. Independent advisors like Ladin are motivated by the desire to offer personalized retirement planning services that are designed to fulfill today's complex retirement needs.
"In my opinion, the current financial environment is not set up to respond to mainstream brokerage firms and wire house solutions that may not research and analyze creative retirement income strategies the way an independent advisor will," Ladin says.
As an independent financial advisor, Ladin has the freedom to do just that, providing his clients more customized advice and options, since he is unencumbered by the nonstop pressure to sell proprietary products that may not necessarily be the best strategy for his clients' needs. In fact, since Ladin Financial Group operates under a fiduciary standard, he is legally and ethically committed to act responsibly in his clients' best interest at all times.
The fact that Ladin is an independent advisor also means that he has the flexibility to offer a broader range of objective financial strategies and advice when it comes down to determining the most effective retirement plan for each of his clients.
In a financial services landscape inundated with conventional offerings, more and more Baby Boomers are opting to go with an independent fiduciary advisor, Ladin says.
"Selecting the right advisor means finding one committed to understanding the individual client's retirement vision, assessing their particular risks, assets and goals, and strategizing a prudent retirement plan for their needs," he says.
Despite his firm's status as a small, boutique financial advisory firm, Ladin Financial Group offers a wide array of advisory services and products, including retirement income strategies, tax minimization planning, long term care planning, life insurance, annuities, premium financing, probate, charitable giving, asset protection, wealth accumulation, estate planning, IRS legacy planning, trusts, IRA and 401(k) asset strategies.
For more information, visit the Ladin Financial Group website, email Michael(at)ladinfinancialgroup(dot)com or info(at)ladintax(dot)com, or call (305) 444-4898.
About Michael Ladin and Ladin Tax and Financial Group:
Ladin Tax and Financial Group, a Registered Investment Advisory Firm, focuses on assisting Florida Business owners, Baby Boomers and retirees with sound retirement income strategies designed to work in a tax efficient way. Founder and CEO Michael Ladin is experienced in asset protection, wealth transfers, estate planning life Insurance and premium financing and is registered in Florida as an Investment Advisor Representative.
The host of Retirement Radio's "Strategies for Financial Success" which airs Saturdays at 7 a.m and Sundays at 1 p.m. on NewsTalk 610 WIOD, Ladin co-authored the best-selling book, "The Ultimate Success Guide," with Brian Tracy. He has been quoted in major publications, such as the Wall Street Journal and USA Today.
Since beginning his career in the financial services and insurance business more than 20 years ago, Ladin has built a reputation as a respected public speaker and consultant. Ladin is a financial professional experienced in the most pressing issues facing today's retirees.
###