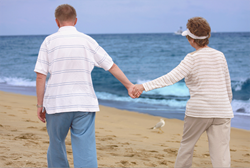 Changes to Social Security, establishing an income stream that will last a lifetime, planning for healthcare needs, leaving a legacy for their children and enjoying the vision they have for retirement after a lifetime of hard work, these are important.
MIAMI (PRWEB) March 30, 2016
Ladin Financial Group has announced that it has adapted its boutique financial advisory services to meet the growing demand for non- traditional, more personalized service and product options to help clients plan for retirement. Recognizing the unique challenges today's retirees face, Ladin Financial Group President Michael Ladin says he has adopted more creative investment, insurance and savings options to provide customized retirement planning at a time retirees need it most.
In a financial services landscape that is anything but one-size-fits-all, a growing number of investment-savvy retirees are seeking out independent fiduciary advisors who have a legal and ethical commitment to act in the client's best interest. According to Ladin, that commitment includes establishing a clear understanding of the client's individual vision for retirement, assessing their unique risks, assets and expectations, and creating a tailor- made retirement plan to accomplish their personal retirement goals.
Baby Boomers and retirees have become frustrated with the mainstream brokerage houses and their old-school, commission driven approach to financial advice—instead, today's retirees want an advisor who understands their concerns, thinks outside the box and isn't under pressure to sell them company products.
"Changes to Social Security, establishing an income stream that will last their lifetime, planning for potential healthcare needs, leaving a legacy for their children and enjoying the vision they have had for retirement after a lifetime of hard work, these things are extremely important," Ladin says. "Advisors today have to seek every creative option out there to help clients achieve these goals, but today's financial environment shows us that mainstream brokerage firms and wire houses aren't likely to explore non-traditional retirement strategies to accomplish all of these goals the way an independent fiduciary advisor will."
The challenges facing retirees today are unlike any that previous generation has faced in at least the past 100 years. Previous generations of retirees could count on pensions, a healthy Social Security benefit that met their financial needs, and employer-paid health coverage combined with Medicare supplements that meant an illness wouldn't bankrupt them.
"Unfortunately, mainstream brokers are still selling standard products to older clients that aren't keeping up with this changing economic climate and do not fit their long-term needs," Ladin says. "They aren't getting it."
The growing number of experienced financial advisors who are breaking away from old- school corporate groups realize they need to free themselves and their clients from the trappings of proprietary products and cross selling. Independent advisors like Ladin are motivated by the desire to offer personalized retirement planning services away from the mainstream financial institutions that are unlikely to help clients whose situations don't respond to cookie cutter solutions.
"An independent financial advisor is arguably more likely to ensure that consumers receive customized support, unburdened by the constant pressure to sell products that may or may not be the best solution for their client's needs," Ladin says. "An independent advisor often has the flexibility to offer a broader range of financial strategies and advice to help develop the most effective retirement plan for each individual client."
For more information on Ladin Financial Group's boutique retirement and insurance services, visit the Ladin Financial Group website, email Michael(at)ladinfinancialgroup(dot)com or info(at)ladintax(dot)com, or call (305) 444- 4898.
About Ladin Tax and Financial Group:
Ladin Tax and Financial Group, a Registered Investment Advisory firm, focuses on assisting Florida business owners, Baby Boomers and retirees with sound retirement income strategies that work in a tax efficient way. Founder and CEO Michael Ladin is experienced in asset protection, wealth transfers, estate planning life insurance and premium financing, and is registered in Florida as an Investment Advisor Representative.
The host of Retirement Radio's "Strategies for Financial Success" on NewsTalk 610 WIOD, Saturdays at 7 a.m., Sundays at 1 p.m. Ladin co-authored the best-selling book, "The Ultimate Success Guide," with Brian Tracy. He has been quoted in major publications, such as the Wall Street Journal and USA Today.
Since beginning his career in the financial services and insurance business more than 20 years ago, Ladin has built a reputation as a respected public speaker and consultant.
###