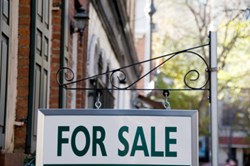 Sellers should consider putting their homes on the market early, as there are always more for buyers to choose from in the busy spring season.
Ladue MO (PRWEB) January 14, 2014
The local housing market in Ladue, Missouri, experienced significant growth to close 2013. Prudential Alliance, REALTORS® reports that median home prices trended upward, while the inventory of available homes for sale drifted downward, creating a seller's market to end the year.
Citing data from Altos Research, a California-based analytics company, Prudential Alliance, REALTORS® found that the Market Action Index, or MAI, for Ladue was at 31.9 to begin 2014. An MAI of 30 represents a market evenly in favor of both buyers and sellers, and the fact that November registered an MAI under 26 shows that the Ladue market is pointing up for sellers.
The Ladue real estate market began a strong 2014 with a seven-day median single-family home price of $1,179,346, which is the highest median value posted in the area since early 2013. Although the average number of days a home was on the market ticked higher toward the end of the year, seasonal conditions likely played a role with many potential buyers and sellers focused on enjoying the holidays.
Also shifting the local housing market toward sellers is the inventory of homes for sale. To begin 2014, only 59 properties are listed for sale in Ladue, creating competition among prospective buyers for the limited number of houses available. This drives up prices and further supports a seller's market.
"What we saw in Ladue to close out 2013 is just a sampling of what's to come in early-2014," said Berkley Land of Prudential Alliance, REALTORS®. "Improving consumer confidence and a dwindling unemployment rate will likely lead to attractive opportunities for both buyers and sellers alike in Ladue and throughout St. Louis County."
According to statistics from the U.S. Bureau of Labor Statistics, the unemployment rate in St. Louis County dropped from 7.9 percent in July 2013 to 6.5 percent in November. The national rate continued to dip throughout the year, reaching a five-year low of 7 percent in November 2013. Lower unemployment and stronger consumer confidence should lead to more buyers testing the market despite other factors favoring sellers.
St. Louis is also among the top 10 fastest growing cities in terms of home values. Adds, Land: "Sellers should consider putting their homes on the market early, as there are always more for buyers to choose from in the busy spring season. Buyers will gain interest heading into the season, so sellers will want to get ahead of the demand."
St. Louis-area real estate should continue to thrive as the local economy strengthens. Commercial investment is on the rise and the job market looks optimistic. According to the Manpower Employment Outlook Survey, 5 percent more companies in the St. Louis area anticipate to increase staff levels in Q1 of 2014, compared to Q1 of 2013. At the same rate, 5 percent more companies will maintain their staff levels this year. Employers have a significantly improved net employee outlook that has increased to 6 percent from -5 percent in the beginning of 2013. Over the next two years, Boeing will add 300 to 400 jobs to the St. Louis area, as well.