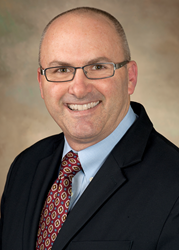 Developing a culture of safety is integral to sustainable performance improvement.
ATLANTA (PRWEB) August 27, 2014
Through their agreement, Laerdal Medical ("Laerdal"), a global leader in the provision of educational solutions for healthcare providers and educators, and Synensis LLC, ("Synensis"), an international leader in healthcare organizational improvement with a focus on human factors, announced today that Laerdal will be incorporating two Synensis products/services into its portfolio: the Synensis Safety Culture Debrief and StoryCare®.

Safety Culture Debrief is an assessment tool/service that analyzes hospital patient safety culture data (data that is required by the Joint Commission) and gives hospitals a clear view of where to focus their simulation and improvement efforts to reduce preventable harm.
StoryCare® is a form of "cognitive simulation" that brings learning and behavior change to clinicians using carefully designed audio stories that address known patient safety issues such as poor communications, poor adherence to protocol, and other human factors commonly known to put patients at risk.
The Institute of Medicine (IOM) in its 1999 seminal study, To Err is Human: Building a Safer Health System, estimated as many as 98,000 people die every year from medical errors in the U.S. at a cost of $29 billion. A more recent study published in the Journal of Patient Safety suggests that that number may be closer to 400,000. See, A New, Evidence-based Estimate of Patient Harms Associated with Hospital Care, September 2013.
If the Centers for Disease Control were to include preventable medical errors as a cause of death, medical error would be the third leading cause of death in America.
Further research has confirmed the extent of the problem. Medication errors alone harm an estimated 1.5 million Americans each year according to the Institute of Medicine's July 2006 report Preventing Medication Errors.
All of this and other data speaks to a core issue confronting the healthcare industry: patient safety. And, as The Health Foundation published in 2011, experts generally agree that the root cause of poor patient safety in healthcare today is directly or indirectly related to culture. See, Does Improving Safety Culture Affect Patient Outcomes?, The Health Foundation, November 2011.
Both Safety Culture Debrief and StoryCare® are solutions that can lead to improvement of patient safety culture and the patient experience.
"Every decision, every human interaction, every success and every error has a hidden cultural element to it," says David Johnson, President of Laerdal. "If we do not help our customers address the cultural elements that affect patient safety, then we are not doing all we need to fulfill Laerdal's mission of helping savings. We believe that Safety Culture Debrief and StoryCare are great complements to our existing portfolio of Simulation, Training, and Learning products."
Stephen Powell, CEO and President of Synensis, echoed Johnson's perspective. "Since its inception, Synensis has been focused on taking the best evidence-based practices and applying a systems approach to reduce preventable patient harm. Developing a culture of safety is integral to sustainable performance improvement and our collaboration with Laerdal will benefit clients worldwide. We are very excited about spreading the success of our innovative StoryCare® system through the medical simulation community, unlocking the power of simulation learning for all members of the healthcare team – both clinical and non-clinical – to improve quality and safety."
For more information about Safety Culture Debrief and StoryCare® call Laerdal Medical at +1 877-523-7325.
About Laerdal Medical
Laerdal Medical, one of the world's leading providers of Healthcare Solutions, is dedicated to helping save lives with products and services for Simulation, Airway Management, Immobilization, Basic Life Support, Advanced Life Support, Patient Care, Self-Directed Learning, and Medical Education. Laerdal is pleased to serve all healthcare providers and educators, from the lay rescuer to the medical professionals. Laerdal operates sales and support offices in 23 countries worldwide, and with the head office located in Stavanger, Norway. For more information, visit http://www.laerdal.com or call +1 877-523-7325.
About Synensis
Synensis has supported more than 500 hospitals across the world in measuring, analyzing, and improving safety culture. We offer a suite of solutions that help healthcare leaders transform their organizational culture to improve key results. Synensis also offers applied training programs for executive and physician leaders, as well as for middle management, to help them apply evidence-based leadership principles, and sustain improvement across their organization. Learn more at http://www.synensishealth.com or call 678-369-6317.