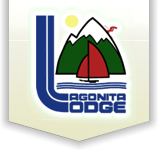 Big Bear Lake, California (PRWEB) June 09, 2014
Located in the San Bernardino Mountains, Lagonita Lodge is an award-winning resort located within driving distance of Southern California, Western Nevada and more. The resort is in the premier location of Big Bear Lake's south shore. Condominium-style rooms complement the experience of guests to share with family, friends, or a loved one. Moreover, there is something for people of all ages to enjoy.
It is a pleasure for Lagonita Lodge to reveal recently completed renovations and added features for guests to enjoy. Renovations include bathroom remodels and balcony structural support. Added features are new sofas, flat screen TVs, carpet, and deck chairs. Additional renovations in the near future will be appliance replacement and concrete work around the facility.
These renovations are sure to further enhance the enjoyment of guests who want to make the most of a vacation, and it is a point of pride to ensure that the entire resort is in pristine condition in order to meet the quality standards that Lagonita Lodge has become known for.
The City of Big Bear Lake offers many of the convenient services of home and options to shop and take in the sights. Of particular note is the Big Bear Lake Performing Arts Center – a state-of-the-art theater with almost 400 seats and a revolving stage. The center promotes performing arts and community outreach programs for exceptional individuals and the community as a whole. Supporting the Center helps to create positive growth in the arts while entertaining guests from all over the world.
Activities to participate in at Lagonita Lodge include card games, bingo, yoga, lakeside barbeque, ice cream socials, and much more. For guests seeking out adventure beyond, there are options to go off-roading, mountain biking, cruising on the lake, farmers markets, live music performances, and a variety of skiing options in the winter. Among the mountains and lakeside, guests are able to enjoy all that has to be offered for an exciting one-of-a-kind tailored experience.
Lagonita Lodge is managed by The Alderwood Group – a leading property management firm based in Big Bear Lake. The Alderwood Group develops and implements specialized, custom solutions that have been proven overtime. For more information on Lagonita Lodge and the rest of The Alderwood Group's properties, visit http://corp.alderwoodgroup.com.
800-964-4233
info(at)alderwoodgroup(dot)com