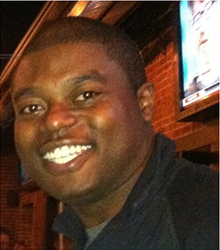 My procedure was quick, and the whole experience was painless. On a scale of 1 to 10, it was an 11!
Charlotte, NC (PRWEB) June 30, 2016
Too many lost golf balls brought Brian Henry to Christenbury Eye Center this May for a life-changing LASIK procedure. Henry was tired of wearing and cleaning his contacts and looked for a solution. That solution was a LASIK surgery by Dr. Jonathan Christenbury at Christenbury Eye Center. Henry expected LASIK to improve his life, but discovered a surprise savings as well. Many of Dr, Jonathan Christenbury's patients choose LASIK after realizing a lifetime of contacts costs more than a LASIK procedure. Henry now enjoys his contact-free life and is saving dollars on golf balls, contacts and solution. Post surgery, Henry's eyesight improved to 20/15.
Henry is very enthusiastic about his results. At 20/15, he can now hit a golf ball and watch it land in the fairway or on the green. Previously, the ball would simply disappear into the background and he would have no idea where his golf ball landed. He says he's saving a lot of dollars in lost golf balls.
Henry now enjoys waking each morning. He can immediately see everything around him and there's no need to "wrestle with contacts." He says he would often be late for events due to wearing contacts. He's thrilled to eliminate that process. Saving dollars on contact solution and contacts is an extra benefit.
Henry enjoyed his experience at Christenbury Eye Center. He says "From the consultation to the procedure to the after care, everything I was told would happen did. And the staff was very attentive. My procedure was quick, and the whole experience was painless. On a scale of 1 to 10, it was an 11!"
If you would like to see if you qualify for a LASIK procedure, contact Christenbury Eye Center at (877) 702-2020 or visit the Christenbury Eye Center website.
About the Christenbury Eye Center
Dr. Jonathan Christenbury established Christenbury Eye Center in 1987 and is known for his groundbreaking work in vision care. For two decades he has consistently been one of the first surgeons in the Carolinas to perform many pioneering vision care procedures including LASIK, Visian ICL and TECNIS.
Dr. Christenbury performed the first LASIK procedure in the Carolinas in the early 1990s and since that time has performed more than 100,000 laser vision correction procedures. He performed the first WaveFront Customized IntraLASIK in the Carolinas in 2005. In the Spring of 2005, he was the first in the Carolinas to perform the ReSTOR procedure that treats Presbyopia and can eliminate reading glasses and bifocals. Today, Dr. Christenbury is the most experienced multifocal implant surgeon in the United States.
Dr. Kenneth Mathys is a Board-Certified, fellowship-trained Cornea and Refractive surgeon. He earned his medical degree at Case Western Reserve University. He completed an ophthalmology residency at the University of North Carolina at Chapel Hill where he was honored with the position of Chief Resident. Upon completion of residency, Dr. Mathys continued his ophthalmic training as a Cornea and Refractive surgical fellow at Piedmont Hospital in Atlanta, GA. Dr. Mathys is a member of the American Academy of Ophthalmology and the American Society of Cataract and Refractive Surgery.