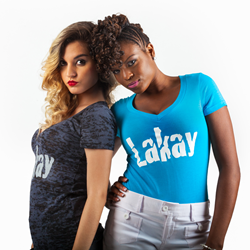 Lifestyle Brand With a Social Purpose
Chicago, IL (PRWEB) September 04, 2015
Established in 2013, Lakay Wear has been helping children in Haiti, including Grepha - a school based in Cayes, a region three hours southwest of Port-au-Prince. It has since been well received, grown significantly and encompasses the brands, Lakay and Made in Haiti. This rapid growth has compelled the founders, Tirf Alexius and Remoh Romeo to add more exciting styles, including a youth section.
Lakay is about embracing diversity while making a difference. Ten percent of profits are allocated to help support I2Believe's mission of promoting healthy living and providing educational opportunities to children and adolescents in Haiti.
"Expand the ideals of beauty. Allow individual expression. Lakay is about cool, chic, comfortable wear," says founders - Alexius and Romeo. Lakay Evolution is now shipping worldwide and will soon be available at local retailers.
About:
Lakay Wear is a Chicago-based company shipping Lakay and Made in Haiti apparel and accessories worldwide. It's a sister company of 4 Features Film Co.