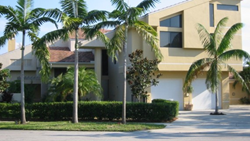 Florida companies have been ordering our lawn services for over 20 years and we're now including more local neighborhoods to expand our reach
Lake Asbury, FL (PRWEB) January 10, 2015
Owners of businesses in the North Florida area who are ready to upgrade company landscapes for 2015 can now take advantage of new services offered at the TLC Total Lawncare company. Lake Asbury, FL commercial landscaping services are now offered at affordable prices at http://www.tlctotallawncare.com.
The affordable rates now provided to companies that require lawn maintenance services are expected to remain in place throughout the 2015 year. A new phone number has been established to provide immediate information about commercial services at (904) 771-8889. A trained staff is now able to provide price quotations by phone.
"Florida companies have been ordering our lawn services for over 20 years and we're now including more local neighborhoods to expand our reach," said one TLC company rep.
The city of Jacksonville and other communities in Florida is part of the expanded area where the TLC company specializes in commercial lawn maintenance services. A redesign of the company website for the New Year now includes explanations of all available services to make it easier for company owners to find needed solutions.
"We have an excellent team of associates who are licensed and insured to provide commercial services in Florida and our rates remain among the lowest," said the rep.
The TLC Total Lawncare website now includes a virtual form that can be used to inquire about prices for various lawn services requested. This form can now be accessed on the front page of the TLC website using any Internet based computer or mobile device in the U.S.
About TLCTotalLawncare.com
The TLCTotalLawncare.com company is one of the most respected commercial lawn agencies in the state of Florida. For more than 20 years, the company as provided affordable services to owners of businesses. The TLCTotalLawncare.com company website provides articles, services details and interactive methods to obtain a quote in price for all yard or landscaping services that are available.