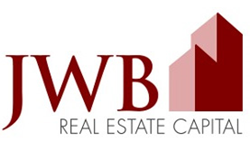 There are definitely advantages of owning a home that is near a water source, and our revised list now available explains advantages and disadvantages
San Diego, CA (PRWEB) February 25, 2015
Adults who are now in the process of researching a home to buy this year could benefit from the new and updated list posted at the JWB website. A lake homes pros and cons list for buyers of real estate is now published at http://www.jwbrealestatecapital.com/is-lake-property-a-good-investment.
The list provided is meant to help a buyer who is contemplating purchasing a property near a lake that will be used as a passive rental property. Because lakefront homes can have more benefits that a suburban home, the posted data is expected to help clear up many questions that average home buyers have.
"There are definitely advantages of owning a home that is near a water source, and our revised list now available explains advantages and disadvantages," one JWB company rep said.
Because lake homes for sale can have different selling prices, the initial investment is one of the considerations that an adult investor will often determine. The JWB posted content can be reviewed and applied to homes in any state especially in areas of the country where a strong rental market exists.
"We buy and sell homes near waterways in the state of Florida, and we've put together the helpful list that is now showcased for property buyers," said the rep.
Visitors to the JWB website will now have the ability to download the newly revised 2015 investing brochure that explains the turnkey industry in detail at http://jwbrealestatecapital.com/pr-guide. This brand new source of data includes insights into how ROI is being earned through strategies in different markets and what types of homes are now available for sale.
About JWBRealEstateCapital.com
The JWBRealEstateCapital.com company offers its affordable investing packages to adults who are planning to enter the housing industry as investors. The company supplies managed rental homes that include full lease agreements that are used to build client income. The JWBRealEstateCapital.com company now supplies mobile device users with an easier method of obtaining website content this year.