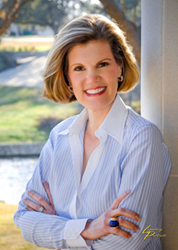 My top priority is to provide exemplary service to each and every client that I work with.
Granbury, TX (PRWEB) April 03, 2014
As part of their continuing quest to provide the highest level of service, the Granbury, Texas-based firm of Briscoe Real Estate have launched a new website, BriscoeRealEstate.com. The new site is a must-visit for prospective buyers and sellers who would like to learn more about the area and its housing market.
"Whether you're interested in Lake Granbury Luxury Real Estate or you're planning on selling your property in the area, our new site will provide you with the information you need to get started," says the firm's founder Cathey Briscoe. The head of the boutique real estate brokerage is the top producer for Hood County and has almost a decade's worth of experience in the region's real estate market.
"The sale or purchase of a home is a major undertaking," she adds. "My top priority is to provide exemplary service to each and every client that I work with. It's not just about hurrying to sell someone a house. It's making sure you find the right fit."
BriscoeRealEstate.com boasts a customizable MLS search tool as well as detailed listings of the firm's own featured Granbury homes for sale. It has buyers' and sellers' guides as well as financing tools and information on the various types of mortgages available. Newcomers to the area will doubtless find the concierge section, which contains details on local schools, dining and entertainment options and so on, particularly useful.
"Of course, not even the best designed and most comprehensive website is a substitute for the advice that only a seasoned professional can give," says Briscoe. "If you're considering buying or selling property anywhere in Granbury, Lake Granbury, Aledo, Cresson, Glen Rose, Tolar or nearby Fort Worth, get in touch with us anytime."
For more information on the firm's services and to start browsing for currently available properties, http://www.BriscoeRealEstate.com and contact Briscoe Real Estate directly at 817-243-4646.