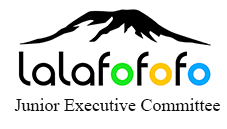 To the applicants who have taken an interest in the Lalafofofo JEC, we say 'asante sana'—the Swahili expression for "thank you very much.
MENLO PARK, Calif. (PRWEB) September 28, 2016
Lalafofofo.org announces its newly appointed Junior Executive Committee (JEC), a team of American high school students committed to making a difference in the lives of people in the Kilimanjaro region of Tanzania, East Africa. Serving as young ambassadors of the Silicon Valley-based nonprofit, Lalafofofo's JEC is comprised of teens who are motivated to affect change, and who demonstrate a commitment to innovation, participation and volunteer activities.
The Lalafofofo JEC is made up of youths from across the U.S.. The following individuals make up the committee for the 2016-17 school year: Alexander Harding Bradley, Luke-Edward Harding Bradley, Nick Harding-Bradley, Jessica Davis, Nicole Davis, Emma Doettling, McKaela Glanville, Molly Kessler, Helena Merk, Kirian Mischke-Reeds, Chloe Mohan, Makenna Phillips, Jon Standlee, Maddie Standlee, Sam Vaughan, and Naomi Zimmermann.
JEC members serve an important role in supporting the charitable work of Lalafofofo's Board of Directors, and experience the rewards of having a meaningful impact on individuals, families, and whole communities halfway around the world. The role of the Lalafofofo Junior Executive Committee is diverse and gratifying, as members will be called upon to contribute insight and guidance to the Board of Directors from a young adult perspective on matters relating to development issues and service project opportunities in the Kilimanjaro region, and Tanzania in general. JEC board members will be encouraged to propose ideas for service projects, assess current projects and service opportunities in progress, recruit other young volunteers and serve as liaisons with existing contacts in Tanzania.
JEC members make up two distinct groups within the committee: board members and ambassadors.  Serving as JEC ambassadors are Luke Edward Harding Bradley, Jessica Davis, McKaela Glanville, Chloe Mohan and Maddie Standlee. Serving as board members are Alexander Harding Bradley, Emma Doettling, Molly Kessler, Kirian Mischke-Reeds, Makenna Phillips, Sam Vaughan and Naomi Zimmermann
The first of JEC's required monthly meetinga was held in Silicon Valley on September 18, 2016 and featured guest speaker Gordon Carver, Ph.D., co-founder and CEO of Silverleaf Academy in Tanzania, winner of a Human Development Innovation Fund (DFID) start-up grant specifically for new innovations within Tanzania.
Carver spoke to JEC members about his organization and new schools being opened for low to middle income families in Kilimanjaro, focusing on alternative education models such as informal private schooling, online learning platforms, skills-based programs and alternative delivery models that are contributing to the reach of education across Africa. These schools use innovative teaching on a tablet-assisted curriculum to help facilitate innovative partnerships that build sustainable and impactful education programs across Sub Saharan Africa.
A training and strategy day is scheduled for October 9, 2016 for JEC members, which will concentrate on coaching and preparation, information sharing, group work, planning and input regarding priorities for the JEC's first year.
"We look forward to working with Lalafofofo's inaugural Junior Executive Board members, and to a productive year of successful initiatives ahead," says Lalafofofo founder and CEO Laura Vaughan. "To the applicants who have taken an interest in the Lalafofofo JEC, we say 'asante sana'—the Swahili expression for "thank you very much."
In return for JEC committee members' contributions, Lalafofofo promises an uplifting and enlightening experience that may set the stage for a lifetime of rewarding volunteer participation.
To learn more about Lalafofofo's Junior Executive Committee, request an application packet, and to get answers to any questions applicants may have, visit the Lalafofofo JEC web page.
To learn more about the organization, visit the Lalafofofo.org website, email info(at)lalafofofo(dot)org, or call 650.218.3027.
About Lalafofofo.org:
Lalafofofo  (a Swahili expression for "sleeping peacefully") is a 501(c)(3) charitable organization created by Atherton, Calif. resident Laura Vaughan. Lalafofofo is organized to be a source of affordable, small-scale service projects in the Kilimanjaro Region of Tanzania, East Africa. Lalafofofo links individuals, youths, families and groups in the U.S. directly to much needed projects in Kilimanjaro, ranging in cost from $500-$2,500, for financial sponsorship.
About Silverleaf Academy:
Founded in 2016, Silverleaf Academy is Tanzania's first chain of affordable pre-primary and primary private English Medium schools. Silverleaf Academy's four co-founders are entrepreneurs with a mission to provide the highest quality education possible at the most affordable price.
Starting in Moshi and Arusha, Tanzania, Silverleaf Academy will offer preprimary and primary English medium private schooling. Silverleaf Academy students will gain a full mastery of the basic skills of writing, reading and counting, while also being prepared for a world in which critical thinking, team collaboration, and entrepreneurship are a must.
###