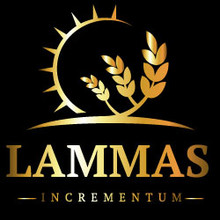 There is an old saying; it's not what you know, but who you know.
(PRWEB) February 02, 2017
This past weekend, Director at Lammas Incrementum, Rory McLeod attended a business conference in London, surrounded by some of the most successful and influential sales and marketing professionals in the industry.
The event took place at the 5-star Hilton London Bankside, delegates included sales and marketing professionals from all over the UK. Held in the Bankside Ballroom, the agenda for the conference included: branding, talent acquisition, the evolution of recruitment, and working together to build a brand and business. There were guest speakers, including award-winning entrepreneurs and recruitment professionals, who each spoke about a specialist subject.
About Lammas Incrementum: http://www.lammasincrementum.co.uk
After the conference had finished at 6 p.m., attendees had the opportunity to spend time relaxing and networking, and it was during this time that Mr. McLeod made some new networking connections. The young entrepreneur believes that networking is critical to business success and has outlined the top 3 benefits of networking:
1. Sharing Knowledge
Networking allows people to share ideas and information. Whether asking for advice, feedback or discussing points of view, networking will help someone to expand their knowledge and enable them to see things from a different perspective.
Most importantly, when connecting with the right people within the same industry, it's likely those individuals have already experienced many situations and can provide invaluable advice and guidance.
2. Making Connections
Networking events don't just provide exposure to the people in attendance, but also to their network of connections. "You are building connections with their network too. It can be valuable connecting with someone who knows a person who could be of benefit to you and your business, and the possibility of getting a referral is always on the table at networking events," states Mr. McLeod.
It's also important to remember that networking is a two-way street. If someone in your network matches a business, you encounter at an event, sharing those details will help to solidify the relationship.
3. Increasing confidence
Networking forces people out of their comfort zone. By regularly networking, it pushes people to talk to people they don't know, and it will help increase their confidence. Self-confidence is pivotal for business owners because growth is dependent on talking to people and making new connections.
"There is an old saying; it's not what you know, but who you know. Success is often dependent on the connections you make, and it's crucial not to underestimate the massive impact of networking," said Mr. McLeod.
Lammas Incrementum is an event marketing firm based in Glasgow. The firm offers an opportunity to bring brands to life on a platform designed to excite, interest and engage a consumer base. With instant results, the firm guarantees new customer attainment and existing customer maximisation. Lammas Incrementum recently launched their services in Glasgow, and Director Rory McLeod believes the connections he makes will play a pivotal role in the firm's success.
SOURCE: http://smallbusinessbc.ca/article/five-benefits-networking/
For more information about Lammas Incrementum LTD, Follow @InfoIncrementum on Twitter and Like them on Facebook.