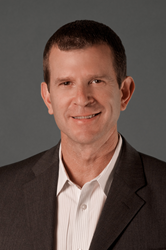 "When I started in this business, I made the decision that we would look out for our clients' interests first."
San Francisco, CA (PRWEB) October 30, 2015
Lance King, King Realty Group, will be featured in a special section of the November issue of San Francisco magazine as a 2015 Five Star Real Estate Agent award winner.
Five Star Professional partnered with San Francisco magazine to identify and showcase an exclusive group of real estate agents who have demonstrated excellence in their field. Less than 2% of agents in the San Francisco area received this recognition.
Lance got into the real estate business in a rather unusual way. "I started in real estate buying and selling raw land," says Lance. "Although never intending to start a brokerage firm, I obtained my broker's license during my years in the land business, just in case it might become useful later on. When a friend in the city asked me to sell his condo in 2005, I set up a brokerage firm, still thinking it would never be more than a minor sideline. But people kept calling me to help them buy and sell, and other agents wanted to work with me, and 10 years later business is better every year."
The 2015 Five Star Real Estate Agent award winners have been carefully selected for their commitment to professional excellence and overall client satisfaction. The award is based on rigorous research with significant focus on customer feedback and providing quality services.
"When I started in this business, I made the decision that we would look out for our clients' interests first and that the money would come," Lance says. "Taking this approach often means talking people out of buying places that have fundamental flaws or even out of buying at all. We work really hard for our clients — not once have we ever had anyone say to us, 'Why did you let us buy this place?' Our client retention is off the charts. Because of that approach, this award means a lot to me and my team because it validates our work ethic and confirms that you can do business in an ethical way and still have great success."
"Five Star Professional's research is extensive, with more than 10 million consumers, peers and other stakeholders contacted each year. We are relentless in our efforts to identify those professionals with the utmost standard of excellence," says Jonathan Wesser, Research Director, Five Star Professional.
Lance King's Five Star award profile can be viewed here.
About the research process:
Now entering its 13th year, Five Star Professional conducts in-depth, market-specific research in more than 45 markets across the United States and Canada to identify premium service professionals.
Five Star Professional contacts thousands of recent homebuyers to identify award candidates. Phone, mail and online respondents rate their real estate agent on 10 satisfaction criteria. Candidates with a qualifying client satisfaction rating move on to be evaluated on objective criteria such as experience, production levels and disciplinary and complaint history.
Real estate agents do not pay a fee to be considered or awarded. For more information, visit http://www.fivestarprofessional.com.