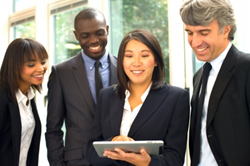 There are different revocable and irrevocable trusts in the real estate industry although choosing the right type can be complicated for investors
Atlanta, GA (PRWEB) March 12, 2015
Concerns about privacy related to public records research is one of the issues that investors now face in the 21st century online. The JWB company is now providing content that explores land trust pros and cons for adults who buy real estate and want to protect their privacy at http://www.jwbrealestatecapital.com/should-you-use-land-trusts-for-real-estate.
Land trusts do exist in most U.S. states to provide some protections for investors who want to protect their identity and avoid probate issues. Because some adults use rental properties to create passive income, a land trust could be useful as described in the pros and cons post at the JWB website.
"There are different revocable and irrevocable trusts in the real estate industry although choosing the right type can be complicated for investors," said one JWBRealEstateCapital.com company rep.
For investors who are part of a group that buys and sells real estate, a trust can be one of the legal option to explore. The JWB company content currently posted details many of the pros and some cons of using popular trust types to help educate someone interested in the protections that are offered in most states.
"Public records searches now reveal a lot of personal information about people who own real estate, and creating a trust might be one way to prevent records acquisitions," said the rep.
Men and women who have already made the decision to invest in a particular type of real estate investment can still learn new routes of building income at the JWB website. A new page at http://www.jwbrealestatecapital.com/ways-to-make-extra-money-real-estate now explores 5 of the most trusted ways to build more annual income.
About JWB Real Estate Capital
The JWB Real Estate Capital company created one one of first openly accessible turnkey investment programs for rentals in the U.S. in 2006. For the past decade online, the company has marketed its services and expanded its business. The JWB Real Estate Capital company supplies free investment industry data and guides to the public through its educational website.