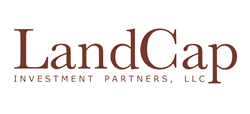 San Diego, CA (PRWEB) August 26, 2014
Southern California based investment firm, LandCap Investment Partners, LLC, announced today the successful close and acquisition of three office properties located at 6950, 7020, and 7050 Friars Road in San Diego, California. Noting that assemblage of this property took several months of negotiations with three separate owners, LandCap CEO Steve Hinckley reflected, "I feel like we birthed triplets…"
The Friars Road properties are adjacent to the upscale Fashion Valley Mall. In recent years, Fashion Valley Mall has added numerous high end, luxury retailers and exclusive boutique stores as tenants, in addition to its well-established anchor stores, expanding its regional draw of customers.
LandCap's plan for the Friars Road properties is to secure city approvals to develop and build multifamily housing with 180 to 300 units on the site. "The current office use is obsolete," says Hinckley. "The buildings were built in the 1970s, and while they have held up well through the years, it is time for a more productive use of this phenomenal A+ location." Hinckley and his partners worked with Keller Williams Real Estate in the acquisition of all three properties. While other developers have attempted this assemblage in the past, all previous efforts fell short for a variety of reasons.
LandCap Investment Partners, LLC, has offices in Carlsbad and San Juan Capistrano and focuses on all aspects of land development. Hinckley's partner, Jeff Holbrook, is COO of LandCap Investment Partners, LLC and a long time land development executive and Southern California homebuilder. "LandCap began buying land assets in Southern California in 2010, and our first sale closed earlier this year," says Holbrook. LandCap also recently closed the sale of 21 acres in Corona, California, to Tripointe Homes, a public homebuilder from the Newport Beach, California area.
The firm's acquisition strategy primarily focuses on the west coast, and other San Diego purchases are planned in the near future. Current holdings include multiple properties in several California and Nevada markets. For more information please visit LandCap's website at http://www.LandCapIP.com or contact Steve Hinckley at (619) 992-4808.
###