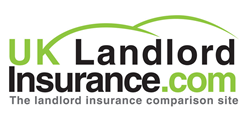 As a landlord, you need to protect your investments by insuring your property from fire, flood damage and subsidence
Glasgow, Scotland (PRWEB) January 15, 2015
The founders of UK Landlord Insurance.com, a comparison website that helps landlords throughout the UK to get quotes on landlord insurance, are pleased to announce that they will be opening a new shop in Glasgow. Thanks to the new brick and mortar location as well as some innovative software, the company will be able to help even more local landlords to get rented property owner insurance quotes.
"We plan to build our company into one of the largest landlord insurance brokers in the UK within the next two years," said a company spokesperson, adding that they also plan on opening new offices in London and Birmingham over the next few years.
The fact that UK Landlord Insurance.com is expanding probably does not come as a surprise to the many landlords who have visited the site since it first launched almost two years ago. As the company spokesperson noted, a record number of landlords visited the site between December 2013 and December 2014, which resulted in a 30 percent increase in new sales.
One reason that UK Landlord Insurance.com is so successful is that the website is so user-friendly; landlords who wish to obtain loss of rent insurance quotes simply fill in a few details about their properties; when they have finished, top rated insurers throughout the UK will provide them with quotes. The website is completely free to use, and can be accessed at any time of day or night.
The website also features helpful information about landlord insurance, explaining what it covers, and why it is so important to have.
"As a landlord, you need to protect your investments by insuring your property from fire, flood damage and subsidence," the company spokesperson explained, adding that for landlords who rent a furnished property, they also need to cover furniture, fixtures and fittings, accidental damage and theft by tenants.
"You also need to cover the rent if a property becomes uninhabitable, due to fire and water damage."
Anybody who would like to learn more about UK Landlord Insurance.com is welcome to visit the website; there, they can read more about this type of insurance and, if they wish, request a free quote.
About UK Landlord Insurance.com:
UK Landlord Insurance.com has been around now for two years; the company first opened on March 15, 2013. They are a comparison website for UK landlords who seek cover for their properties. For more information, please visit http://www.uklandlordinsurance.com/