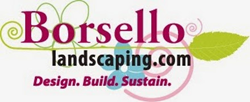 We're gearing up for the planting season now and are excited to serve new and existing customers.
Hockessin, DE (PRWEB) September 28, 2015
Borsello Landscaping, based in Hockessin, DE, knows that as temperatures drop, more people are interested in learning about planting before the winter. The professionals at Borsello Landscaping have advice to offer homeowners before the official start of autumn; they also have some tips for those who are interested in hiring landscapers to have plants installed.
Amy Sassaman, marketing coordinator for Borsello Landscaping, explained that planting season typically starts as soon as temperatures are consistently cooler, so the time to plant hasn't begun just yet.
"We're just starting to see those cool temperatures, so it's not optimal yet," Sassaman said. "The end of September to early October is usually when it starts, but it depends on the temperatures each year."
Borsello Landscaping is currently scheduling installations before the winter, said Sassaman, so customers are encouraged to book an appointment now rather than later.
"Plants are living things and require attention and care to ensure their survival," Sassaman said. "We're gearing up for the planting season now and are excited to serve new and existing customers."
The experienced landscapers at Borsello Landscaping also want their clients and other homeowners who plant new trees and shrubs to have the proper equipment. Trees and shrubs should have at least one inch of water every other day for the first two weeks after planting and additional water for the first year, so Sassaman recommends using soaker hoses and getting adequate sprinkler coverage after planting.
"It takes a tree at least a full year to become established," Sassaman said. "Trees have to be thoroughly cared for in the first few weeks after planting, and they need to be watered more than what the rain allows for the first year."
Although the landscapers at Borsello Landscaping can install the plants, the success of those trees, shrubs, and flowers depends largely on the customers, Sassaman explained. "Usually once we install plants for customers, their biggest job is to water the plants and keep an eye on them to make sure they're growing and flourishing properly," she said.
Sassaman also had a number of tips for homeowners who want to make sure their plants get enough water.
"It's very important to look at your plants daily," she explained. "If they're starting to wilt, they need to be watered; if they're yellowing, it means you're watering too much; and if they're brown, they need more water."
One way to ensure that plants get enough water is to water them thoroughly, along with the soil surrounding them. Making sure that the top of the immediate soil becomes somewhat dry, however, encourages the plant roots to spread out in search of moisture.
Even sod needs water daily, and during the hotter temperatures, it may need to be watered multiple times a day. Homeowners who are planting perennials this time of year will still need to water them daily, too.
Sassaman advises homeowners to learn as much as they can about their plants, and Borsello Landscaping provides this education for clients.
"It's really important to learn about your plants," she said. "We give an overview that applies to most plants, but it's important to research your individual plants so you know what they're supposed to look like and so you understand your specific plant and its needs. Each plant has its own specific way that it needs to be cared for."
About Borsello Landscaping
Borsello Landscaping is comprised of an experienced lawn and landscaping design team. Their consultants take the time to understand what customers expect, and on what budget. To learn more, visit borsellolandscaping.com