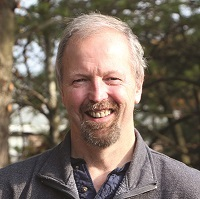 "I'm humbled and honored to receive this award, which truly represents recognition for the fantastic Stone Temple team and all that we've accomplished together." – Eric Enge
Framingham, Massachusetts (PRWEB) October 07, 2016
Stone Temple Consulting founder and CEO Eric Enge was named "Search Marketer of the Year (Male)" at the second annual Landy Awards at the Edison Ballroom in New York City on September 28, 2016.
The Landy Awards are sponsored by online publication Search Engine Land, a division of Third Door Media. The awards honor the best achievements in the search marketing industry. Award winners for 2016 were announced at http://searchengineland.com/2016-landy-awards-winners-260063.
Eric Enge founded Stone Temple, headquartered in Framingham, MA, in the mid-1990s as a consulting business that has since grown into an Inc. 5000, 70-person digital marketing agency serving many of the top brands in the United States. Enge is the lead co-author of the bestselling The Art of SEO, published by O'Reilly Media, and now in its third edition. Stone Temple's groundbreaking marketing research studies are industry-acclaimed, and have been featured in publications such as The Wall Street Journal, The Daily Mail, Motley Fool and many others.
# # #
If you would like more information about this topic or to arrange an interview with Eric Enge, please contact Mark Traphagen at 919-943-1831 or email at mtraphagen(at)stonetemple(dot)com.