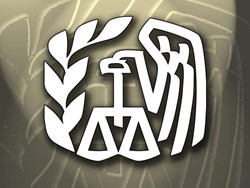 Los Angeles, California (PRWEB) July 03, 2013
Dr. Naim from The Lap Band Center has taken the liberty to introduce potential patients to the ins and outs of lap band surgery and now they offer a complimentary consultation for their patients.
As one of the foremost experts in this form of surgery, Dr. Naim assures those interested in lap band surgery, also known as bariatric surgery, that this method of weight loss is worth the time, money and effort.
Although many people tend to shy away from any form of weight loss surgery, lap band surgery is quickly gaining popularity as the only weight loss surgery method officially approved by the Food and Drug Administration (FDA). This heightened interest in lap band surgery has urged Dr. Naim to put together some useful information on it.
1. Lap Band Surgery Explained
The lead surgeon will first create a small incision, where a band is inserted around the top portion of the patient's stomach. The insertion of the lap band creates a small pouch that acts as the patients stomach. This will give the patient a quicker feeling of satiety every time they eat. This encourages weight loss as even though the patient only consumes a small amount of food, he or she will feel full and not wish to eat until the next meal.
2. Lap Band Surgery Patients
Patients need to keep in mind that not everyone qualifies for bariatric surgery. According to Dr. Naim, patients who are more than 30 pounds overweight are perfect candidates for the surgery. Patients with weight issues any less than that should implement exercise and a proper diet to combat the unwanted weight. Additionally, patients who suffer from obesity-related health problems such as diabetes, heart problems, high cholesterol and other forms of life threatening diseases also qualify for lap band surgery. At the end of the day, the decision will be up to the patient's doctor. Patients are advised to speak to their doctor and garner as much information as possible before deciding on surgery.
3. Lap Band Surgery Benefits
Lap band surgery guarantees visible and rapid weight loss. Many patients even report weight loss years after the surgery. According to Dr. Naim, patients have to upkeep their brand new bodies by making healthy lifestyle decisions. Two of the biggest factors when it comes to keeping the weight off is to exercise regularly and to eat well. Another benefit to lap band surgery is that patients will be less at risk from obesity-related diseases. Not only will patients looks and feel great after lap band surgery, they will also have peace of mind knowing that they will probably live much longer than if they choose not to undergo the surgery. As per Dr. Naim, the greatest gift lap band surgery can give a patient is not a new look, but rather a new life. With a new body comes a boost in confidence and self-esteem and this is what urges many patients to undergo this revolutionary form of weight loss surgery.
Dr. Naim currently heads The Lap Band Center and his distinguished portfolio makes him an obvious choice for patients interested in bariatric surgery. To find out more about Dr. Naim and lap band cost, contact the Lap Band Center at 1-800-472-4900, or visit http://www.thelapbandcenter.com.