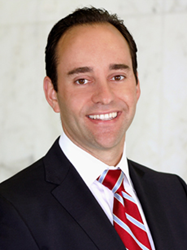 " if heartburn, acid reflux or stomach pains are a frequent issue, it's worth meeting with a gastroenterologist for an accurate diagnosis rather than just reaching for an over-the-counter drug," said Dr. Treyzon
Beverly Hills, CA (PRWEB) June 02, 2016
Millions of Americans turn to medications known as proton pump inhibitors (PPIs) to treat painful conditions such as heartburn, acid reflux, and gastoesophageal reflux disease (GERD) nearly every day. While highly effective, according to an U.S. News & World Report article, researchers have only recently uncovered potential risks that might give pause to those relying on PPIs on a daily basis.
"PPIs, like Prevacid, Prilosec, or Nexium have changed the way we treat upper intestinal conditions," said Dr. Leo Treyzon, Chief of Gastroenterology at Cedars-Sinai Medical Center and staff gastroenterologist at La Peer Health Systems in Beverly Hills. "But it's important to note that PPIs are only FDA approved for short-term use in most cases. Unfortunately, patients can end up taking these medications longer than necessary, for years even, and that's when the risks increase."
What is Acid Reflux? http://RefluxSurgeryMD.com/
A study published in the Journal of the American Society of Nephrology found that the possible health risks of overusing PPIs include:

Chronic kidney disease
Kidney failure
Pneumonia
Vitamin deficiency
Osteoporisis
High blood pressure
Heart attack
Dementia
PPIs have been associated with certain vitamin deficiencies, such as magnesium, which can contribute to a variety of health issues over time, including high blood pressure and osteoporosis. The longer a patient takes PPIs, the higher the risk of experiencing a harmful side effect, as the proton pump inhibitors impair cell function in other parts of the body, such as the blood vessels.
"As more information becomes available, patients are more likely to try an alternative treatment, such as an H2-blocker, which simply reduces the amount of acid secreted by the lining of the stomach. While not as effective, it's crucial that patients understand their options and the potential risks associated with each," Dr. Treyzon added. "Ultimately, if heartburn, acid reflux or stomach pains are a frequent issue, it's worth meeting with a gastroenterologist for an accurate diagnosis rather than just reaching for an over-the-counter drug. It may be that only the two weeks of PPI medications is necessary, but it's safer to have a professional monitoring your treatment, especially if the issue continually returns."
Learn more about gastroenterology: http://www.LaPeerHealth.com/Gastroenterology-GI.html
La Peer Health Systems is an outpatient surgery center in Beverly Hills offering excellent patient care combined with the most medically advanced treatments possible. La Peer was founded by doctors and consists of 50 renowned physicians focused in 14 specialties providing comprehensive medical treatment. Patients are taken from consultation to diagnosis, treatment, and surgery followed up by aftercare. Medical specialties include orthopedics & sports medicine, plastics & reconstructive surgery, gynecology, spine surgery, interventional cardiology, bariatric surgery, thoracic surgery, gastroenterology, head & neck surgery, colorectal & general surgery, podiatry, ophthalmology, pain management, and anesthesiology. La Peer is an outpatient alternative to a large hospital offering extremely personal care in a controlled, safe, and comfortable environment.
To learn more about La Peer Health Systems, visit http://www.LaPeerHealth.com.
La Peer Health Systems
8920 Wilshire Blvd #101,
Beverly Hills, CA 90211
(866) 629-0564
info(at)LaPeerHealth(dot)com