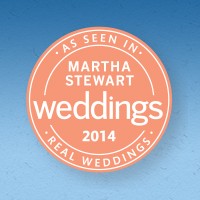 The concept is an innovative use of our pins in a simple yet splendid visual.
Chicago, IL (PRWEB) May 15, 2014
The spring edition of Martha Stewart's Real Weddings, which has just hit newsstands, has chosen to include PinMart lapel pins in their collection. The feature, which appears in the "Good Things" section, provides an alternative use for lapel pins. The spread shows several pins on cards that serve as wedding announcements and "save the date" invitations. Pins relating to the theme of the wedding or destination are paired up with printed cards to create a unique announcement or invitation. Several other pins from PinMart's stock collection are seen beneath the carded pins, providing further creative options for wedding planners and brides.
Martha Stewart's Real Weddings is a publication that enjoys a readership in the millions, offering wedding planning tips and themes that range from the thrifty to the extravagant. PinMart's lapel pins are portrayed as providing both unique visual interest as well as being an inexpensive option that has a higher perceived value than the actual cost. The magazine ties in their own save-the-date cards to PinMart's stock lapel pins, making the option of creating pins on cards a joint endeavor.
Cheri Dominelli, who helped facilitate the feature, was very pleased with the final result. "The concept is an innovative use of our pins in a simple yet splendid visual." PinMart has been promoting the use of lapel pins on presentation and announcement cards for some time and hopes to reach new audiences with this feature.
About PinMart: PinMart, Inc. is a privately held company located in Mount Prospect Illinois, a suburb of Chicago, specializing in the design and manufacture of stock and custom lapel pins, awareness ribbons, and special occasion pieces. PinMart sells stock products via its online store and offers custom design and manufacturing. PinMart has taken advantage of its well positioned internet presence and now boasts a client list that includes over 300 of the Fortune 500 companies.