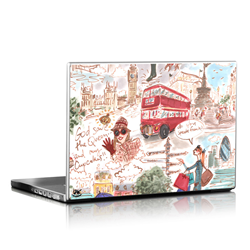 Laptop Repair London Announces Extended Opening Hours, 7 Days a Week for Customer Convenience
City of London, London, Glasgow, Edinburgh, Cardiff (PRWEB) July 31, 2014
Laptop Repair London today officially announced Extended Opening Hours for customer convenience. The growing population of London no longer works traditional 9-5 hours, and there are many people who work different shifts. To cater to this growing population, Laptop Repair London will now open 8am - 8pm Monday to Friday and 11am - 5pm on Weekends.
Ryan Newman, Operations Manager at Laptop Repair London, explains that, "Laptop Repair London is all about customer convenience. We have repair centres in central locations so that it's convenient and easy to get to for our customers. At the same time we had many customers ask us if we could stay open late for them. We felt that by being open at 8am it allows many people to drop off their items for repair on their way to work. Also by being open till 8pm it allows many customers to drop off their items for repair after work. For those customers who cannot visit us on weekdays, we are open weekends for them."
Laptop Repair London also has a collection and delivery service, locally and nationally, for customers who are not able to visit. Ryan Newman, goes on to explain that, "we feel we want to do all we can to make our service convenient and accessible for everyone. So, the collection and delivery service basically means you do not have to step out of your home or office to have your laptop repaired. We can take of it all."
The new opening hours of Laptop Repair London comes into effect from Monday 4 August 2014. To find out more about laptop repair service, please visit http://www.laptoprepairworkshop.co.uk.
About Us
Laptop Repair London is a specialist laptop repair service based in the City of London.
Address: 170 Goswell Road, London EC1V 7DT
Telephone: 020 3397 4232
Email: info(at)laptoprepairworkshop(dot)co.uk