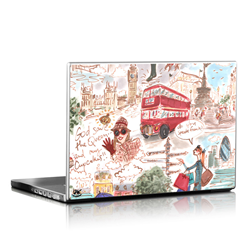 New Laptop Repair Shop is Launched in Central London
London, City of London, Manchester, Birmingham, Edinburgh (PRWEB) June 30, 2014
Laptop Repair London is delighted to announce the launch of their brand new shop in Central London which is due to open mid July 2014. Laptop Repair London has been operating almost 9 years now as an online business, with a Central London Office as a drop-in centre. However, that is about to change with a new flagship store in Central London.
Laptop Repair London is now one of a handful of independent laptop repair specialist to have a high street store in Central London. The City of London, and specially the shop space in the City, has solely become the arena for big brands, and hardly any repair shops exist in the City.
Ryan Newman, Managing Director, explains, "computer repair shops or laptop repair shops often have a back alley image. They are often one-man bands operating from places like Gumtree, or with a small corner in a small independent newsagent. However, we are working to change that image. Our aim is to provide customers with an in-store laptop repair experience that is first class and welcoming. We want the customers who visit us to have a great experience. It's frustrating anyway with a laptop being broken, as a customer, you don't want to then have to worry about where you go to take it for repair."
Ryan Newman, explains that, "Laptop Repair London, will continue to offer the online service, which includes London and National collection and delivery service for laptops. However, the Central London Laptop Repair Store will complement the online service."
For further information about Laptop Repair London, please visit http://www.laptoprepairworkshop.co.uk
About:
Laptop Repair London is located in Central London close to four major stations in the city—Barbican, Farringdon, Angel, and Old Street—and their address is 170 Goswell Road, London, EC1V 7DT. For more information, call 020 3397 4232.