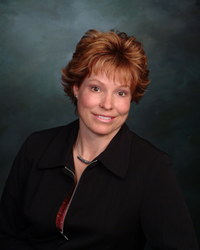 When someone hires me as their Realtor, they hire me. Not an assistant or an associate, but me.
Englewood, CO (PRWEB) January 14, 2015
For 2015, LaRae Dosen is pledging a portion of every real estate transaction that she closes, to be donated directly to Professionals Miracles Foundation, a non-profit organization that is near and dear to LaRae's heart. In previous years, LaRae was proud to serve on the Board of Directors, as well.
The Professionals Miracles Foundation's mission is to provide assistance to Denver Metro area children and families to help improve the lives of children diagnosed with a life-threatening illness, faced with a lifetime medical condition or are involved in tragic accidents. More than 95% of any money that is raised for this organization goes directly to help these children and their families.
A Denver native and licensed nearly twenty-five years ago, LaRae Dosen found her calling in real estate. "When someone hires me as their Realtor, they hire me. Not an assistant or an associate, but me. I am my clients' advocate and although I am not high pressure, I am a strong negotiator," said LaRae. "I graduated from Smoky Hill High School and attended college in Colorado. I can't imagine living anywhere else. It is a pleasure to share the area with buyers; Denver and the surrounding areas have so much to offer."
In recent news, LaRae was honored with the Five Star Real Estate Agent award, published in Denver's 5280 Magazine. The Five Star Professional Awards recognize professionals who provide quality services to their clients. These are the largest and most widely published real estate agent awards in North America.
LaRae Dosen's office is located at 9200 E. Panorama Circle Suite 140, Englewood, CO 80112. For more information, please call 303-263-6066.
About RE/MAX Professionals - LaRae Dosen
RE/MAX Professionals - LaRae Dosen works with buyers and sellers alike.
About NALA™
The NALA is a full-service marketing agency providing custom personalized service for small and medium businesses throughout the United States.
PR Contact
Tiffani Tendell
ttendell(at)thenala(dot)com
805.650.6121, ext. 361