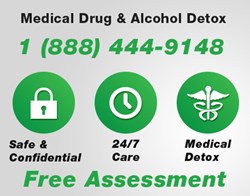 Laredo, TX (PRWEB) January 29, 2014
A Laredo drug rehab center is launching a new video that details updated services offered through Drug Addiction Treatment Centers. This video goes into descriptive terms and offers information on where and how to get help for drug dependency.
According to statistics released from the U.S. Department of Health and Human Services, "in 2012, among persons aged 12 or older, the rate of current illicit drug use was 8.3 percent among Hispanics, 3.7 percent among Asians, 7.8 percent among Native Hawaiians or Other Pacific Islanders, 9.2 percent among whites, 11.3 percent among blacks, 12.7 percent among American Indians or Alaska Natives, and 14.8 percent among persons of two or more races."
Drug rehabilitation allows adults and adolescents the chance to clean up. They kick away their drug of choice from alcohol and cocaine to marijuana and prescription drugs. Detoxification is part of this process. It removes harmful toxins from the body. A medical approach supplants the harmful drugs with medications that make the process easier. The medical team at Laredo Drug Rehab watches over how much a patient takes and monitors their progress. Methadone, Subutex and Suboxone are three commonly used medical detox drugs. Once you've been on these medications for some time, your dosage will be decreased until you are taking as little as possible.
Counseling and therapy are also part of the process, too. Real-life issues have kept a person in hiding, not allowing him or her to fully live a purposeful life. Some issues might include physical, emotional, or mental abuse. Drug rehab allows clients time to discern and figure out what is their truth around these situations. Laredo Drug Rehab staff members can rely on their personal and professional experiences with addiction to offer compassion and support to recovering individuals.
Staff and clients are able to exchange stories of shared experiences, which will let recovering individuals know they are not alone in their journey. The relationships formed between recovering individuals and staff members of the drug rehab center provide a strong support network that offers strength and guidance during the recovery journey, throughout the transition to life outside of treatment and as recovering individuals adjust to sobriety.
For more information on the Laredo Drug Rehab, visit http://drugdetox.org or call (888) 444-9148.