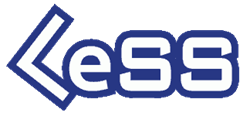 We are very happy to be able to bring Craig and LeSS to several of the markets we serve. This training is a must for organizations with more than three Scrum Teams.
Seattle, WA (PRWEB) June 02, 2015
Today Effective Agile Development announced that it will be offering the ground breaking Large-Scale Scrum course "Certified LeSS Practitioner : Principles to Practices" facilitated by LeSS co-creator Craig Larman. These classes will be offered in the western technology centers of Austin, Seattle, Phoenix, Kansas City and Portland in the third and fourth quarter of 2015.
Scrum has become the de facto standard methodology for Agile development teams across the globe. However basic Scrum does not offer much help to organizations requiring more than three or four Scrum Teams. Craig Larman and Bas Vodde have worked extensively in Asia for the last couple of decades and published two books with the third on the way about the approaches they have discovered working, experimenting and succeeding with numerous large teams to develop a principles based framework named LeSS or simply Large-Scale Scrum. Their experiment based approach, guides, framework, and principles are unparalleled in the Agile community.
"Since 2005, we've worked with clients to apply the LeSS (Large-Scale Scrum) framework for scaling Scrum, lean and agile development to big product groups. We share that experience and knowledge through LeSS so that you too can succeed when scaling." – Craig Larman & Bas Vodde
Check out his video about large scale Scrum from Craig.
In this 3-day highly-interactive course, participants get a thorough introduction to LeSS. And people are introduced to — and practice — Systems Thinking with Causal Loop Modeling. There will also be an in-depth clinic with Craig Larman, the co-creator of LeSS, based on his long experience with Large-Scale Scrum adoptions.
Schedule for 2015 -
Austin, TX - July 29-31
Kansas City - August 10-12
Portland, OR - September 21-23
Seattle, WA - December 2-4
Phoenix, AZ - December 7-9
Effective Agile Development is offering group discount pricing for 3 or more attendees from the same organization. These classes are expected to sell out due to their limited size for maximum learning by all participants and one on one time with Craig. Reserve your seats by using the registration links above or call 1-(888) 294-1865 for more information.
Effective Agile Development LLC (EAD) is a privately owned training and consulting company based in the Seattle area specializing in Scrum and Agile product development. EAD offers a comprehensive training portfolio for public or private delivery and on-site team coaching. A complete list of services is available on the EAD web site. For more information, contact EAD at info(at)effectiveagiledev(dot)com or toll free at 1-(888) 294-1865.