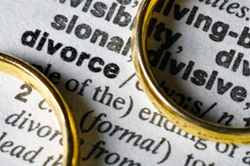 We're looking at a very complicated divorce case in terms of distribution of marital property. It seems as if the bulk of the acquisitions took place after the couple married.
Boston, MA (PRWEB) May 29, 2014
The paraphrased expression "hell hath no fury" fits the legal actions taken by Elena Rybolovleva against her former husband Dmitry perfectly. According to British daily The Telegraph, the elegant 47-year old Russian blonde could no longer take her husband's alleged numerous infidelities, which reportedly involved exuberant parties on yachts where younger women cavorted with Mr. Rybolovlev and his fellow Russian oligarchs (1). In 2008, Mr. Rybolovlev was surprised by news about his ex-wife's petition for divorce while celebrating New Year's Eve according to court documents Rybolovleva v. Rybolovlev et al., docket number 102168-2012, in the Supreme Court of the State of New York.
Time Magazine is among the numerous news publications that reported on the divorce settlement order issued by a civil court in Switzerland. At approximately $4.5 billion, this is the most expensive divorce in history; effectively eclipsing the settlement reached by media magnate Rupert Murdoch when he divorce his former wife Anna in 1999 (2).
On Forbes' magazine list of the world's billionaires, Mr. Rybolovlev is currently ranked at number 152 with a net worth of $8.8 billion (3). Among his many valuable assets, CNN reports ownership of the AS Monaco, a professional football team that plays in the lucrative Ligue 1 of France, the country's highest division. The Russian tycoon also owns penthouses in Monaco and even Donald Trump's former swanky mansion in Palm Beach. There's also ownership of two Greek islands that once belonged to the Onassis family, and also a special gift made to his first-born daughter of an $88 million apartment in Manhattan (4). ABC News reports even more pricey holdings such as a couple of ski chalets in Switzerland, extremely rare and valuable antiques, lots of jewelry, and a French porcelain plate engraved with an epic scene of "The History of Love."
"Seems like their love is history at this point," commented Rocco Beatrice, Managing Director of Estate Street Partners, LLC, an estate planning firm that specializes on advice to wealthy individuals and their families. Estate Street Partners manages the UltraTrust.com website. "There's something about divorce proceedings that seems to bring out some deep seated feelings of discord in certain spouses. The settlement in this particular case may seem excessive to some people, but let's not forget that family courts in several Western jurisdictions tend to apply a 50/50 doctrine when it comes to distribution of marital assets in contested divorce cases."
Given that Mr. Rybolovlev's net worth is estimated at $8.8 billion by Forbes (3), it is not unusual to see a divorce settlement order of $4.5 billion. The judge in Geneva was precise with regard to entering the order at 4,020,555,987.20 Swiss francs, and the Telegraph called it "the most punitive" dissolution of marriage in history (1).
"It may seem like an exorbitant amount, but it does not need to be labeled as punitive; it is very likely that the Geneva court is following Swiss laws and rules of procedure," explained Mr. Beatrice. "If the parties in a divorce do not come to an agreement in relation to distribution of marital assets, the court must follow the law, which seems to have been the case here. The thing is, this unpleasant situation could have been avoided to a certain extent with an irrevocable trust executed before the wedding."
Mr. Beatrice is referring to a legal instrument used in several jurisdictions in the United States for asset protection and estate planning. "We recommend irrevocable trusts to clients who are engaged or who are contemplating marriage. They often come to us with questions about prenuptial agreements and other premarital contracts that will protect their assets in case of divorce, and they are concerned about how often such agreements fail. Look at Rupert Murdoch and others whose prenuptial agreements have failed to protect them."
Get all of the Pros and Cons of a Prenup vs an Irrevocable Trust by Signing up for this newsletter - Click Here
Mr. Rybolovlev's fortune comes mostly from potash, which earned him the nickname of "Fertilizer King" in Russia (5). Although he trained as a physician, the foundation of his wealth started in the early 1990s when he created an investment fund with his father; this fund focused on acquiring stakes in industrial Russian businesses, including those of potassium fertilizer giant Uralkali (3). In 2007, Uralkali made a strong debut on the London Stock Exchange, where it managed to raise more than a billion dollars through its shares. By 2009, the Russian tycoon and his wife were busy making millionaire acquisitions around the world; aside from the Palm Beach mansion and luxury real estate previously mentioned in this article, the couple also purchased a Hawaiian isle from Hollywood actor Will Smith (5).
"We're looking at a very complicated divorce case in terms of distribution of marital property. It seems as if the bulk of the acquisitions took place after the couple married," explained Mr. Beatrice. "Let's say, however, that the investment fund he set up with his father had been established prior to his wedding; Rybolovlev could have created an irrevocable trust and deposited the investment fund therein. Moreover, he could have appointed a trustee to manage the trust and named those whom he wanted to benefit from the creation of wealth."
Mr. Beatrice concluded: "As long as irrevocable trusts are established prior to the wedding date, all assets deposited therein do not stand a chance of being considered marital property. And here's something else to consider: Unlike situations with prenuptial agreements, future spouse do not have to sign or even know about the existence of irrevocable trusts. They may want to come after the property held in the trust, if they know about it, but they may be disappointed to learn that a judge will simply look into the irrevocable trust to ensure that no marital property was improperly transferred therein. That's it. Marriages do not last forever, but irrevocable trusts do. They last in perpetuity, and even after death breaks a married couple apart."
About Estate Street Partners (UltraTrust.com):
For 30 years, Estate Street Partners has been helping clients protect assets from divorce and frivolous lawsuits while eliminating estate taxes and probate as well as ensuring superior Medicaid asset protection for both parents and children with their Premium UltraTrust® Irrevocable Trust. Call (888) 938-5872 to learn more.
#
Sources:
1. telegraph.co.uk/news/worldnews/europe/russia/10842569/Worlds-most-expensive-divorce-Russian-oligarch-to-pay-four-billion-Swiss-francs-2.6-billion-and-20-centimes.html 5/19/1970
2. time.com/105898/rybolovlev-divorce-expensive/ 5/20/2014
3. forbes.com/profile/dmitry-rybolovlev/ 5/25/14
4. edition.cnn.com/2014/05/20/world/europe/russian-billionaire-dmitry-rybolovlev-divorce/ 5/20/2014
5. forbes.com/sites/luisakroll/2014/05/19/billionaires-ex-wife-awarded-record-breaking-4-5-billion-but-battle-for-the-money-is-far-from-over/ 5/19/14